Caller satisfaction collection process
Definition
What is the caller satisfaction collection process?
This process refers to the gathering of feedback, comments, and suggestions from the customers and clients that call centers have talked to. There are many ways to collect the information, which can be used to help out an agent.
Call center managers, team leaders, and quality assurance specialists also have access to the information that customers leave after receiving support from the workforce.
The purpose of this process is to assist in pointing out the agents' and the center's areas of improvement and to find out which call center standard operating procedures work best.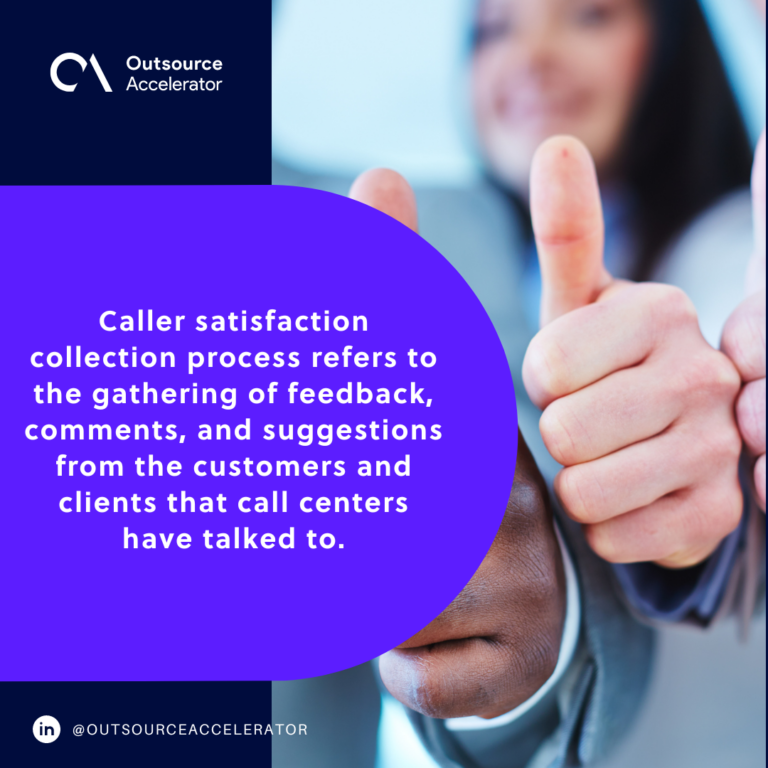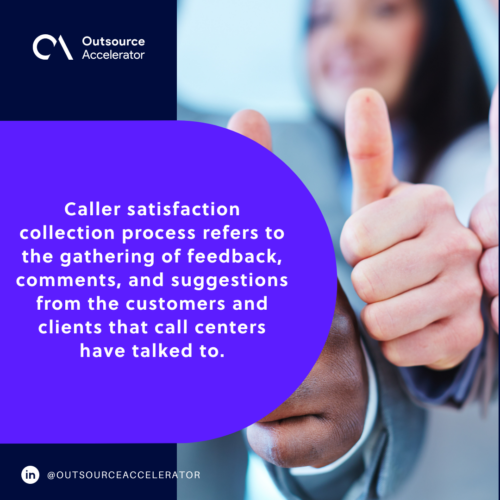 4 types of caller satisfaction collection processes
Below are the four types of caller satisfaction collection processes. These are the most popular ones that companies equip to assist them in providing better quality customer care.
Without feedback, businesses will have a hard time coming up with new ways to improve their products and services. It will be hard to bounce back from a negative customer service score—even more so for the representatives.
Keep in mind that the customer care department serves as the first point of contact for clients and customers from the outside. Contact center representatives are an extension of the company as they take on the role on a daily basis.
Live call
For this type of caller satisfaction collection, the agent can ask the other party if the service they have received was exemplary right after the phone call ends. While this could pressure the caller to give a higher grade, it could also be a way for them to provide constructive feedback.
The supervising team lead could listen in on the call as the feedback is being given to lend credibility to the commendation.
End-of-call prompts
If you've found yourself on the other side of the phone, you may have encountered a spiel that sounds like, "Thanks for calling! Please stay on the line for a quick survey."
And then, it will be followed by an AI voice asking you to rate the service on a scale of 1 to 5 using your numerical keypad. This is an automated response from artificial intelligence that's programmed to prompt callers at the end of each call.
These end-of-call prompts are automatically sent back to the system, to be received and reviewed thoroughly.
Follow-up (SMS, email, or call)
Depending on how thorough the contact center is, they might consider a follow-up correspondence with their customers. This could happen through channels such as an automated text, an email, or another call—depending on what contact details they have.