Call wait time announcement
Definition
What is a call wait time announcement?
Call wait time announcements inform call center customers of the estimated time it will take before their issue is addressed by a call center agent. 
It is typically specified in the automatic call distribution (ACD) or private branch exchange (PBX) and may be used in calls and live-chat channels.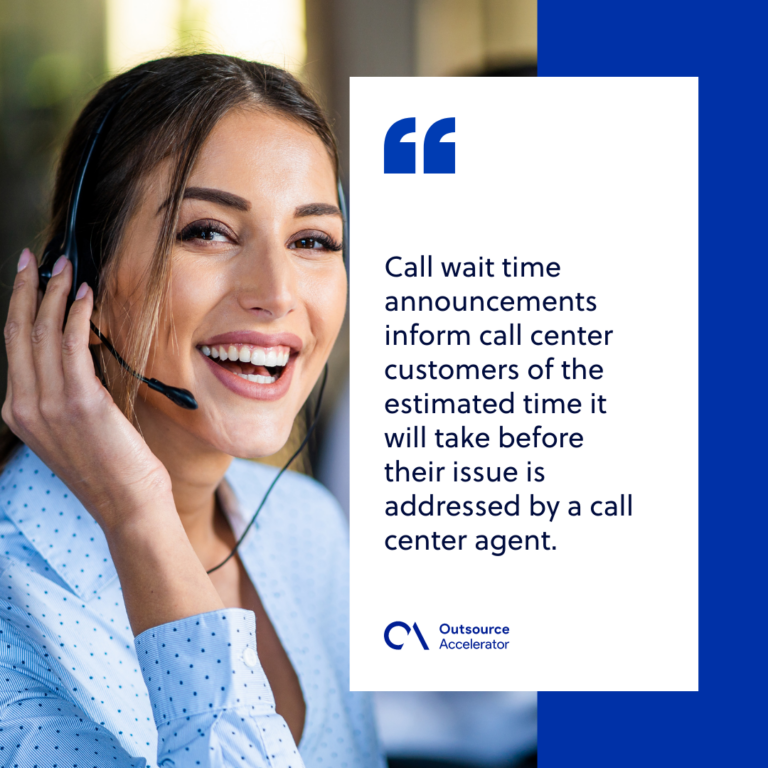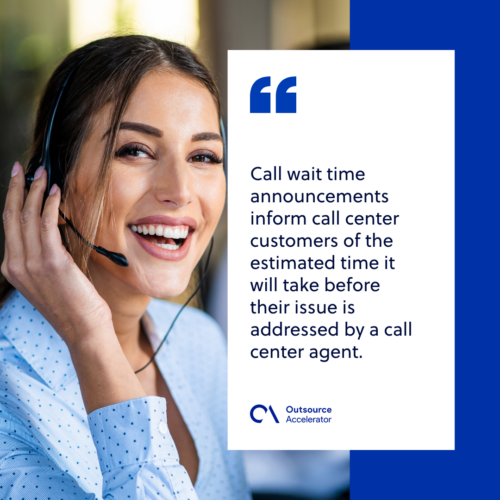 Why is a call wait time announcement important?
Nobody likes waiting in line, whether it's at a store, help desk, phone call, or live chat.
Providing the estimated wait time to every waiting client allows them to make an accurate judgment about whether they should continue to hold and wait or call you at a later time.
Ideas for call wait time announcements
Call wait time announcements offer an excellent opportunity to interact with your consumers or simply relieve them of the boredom from waiting. Some companies combine wait time announcements with hold messaging and music.
Here are some suggestions for making your wait time announcement more interesting.
Classical music
A piece of classical background music can calm irritated consumers, even if only for a minute or two as they wait. If they are upset, it will help them relax and calm down.
New product promotion
It is important to inform people about your new products and services, but it can be challenging to present their benefits to them. 
You have an engaged audience while your caller is on hold, so you can use this opportunity to explain what new services are available and how they can help with some of their pain points.
Discounts, sales, and offers
Everyone wants to save money, and every business wants to offer more products. Inform your customers about any available discounts, promotions, or offers. The call wait time announcement can be used to explain how your referral program or discounts works.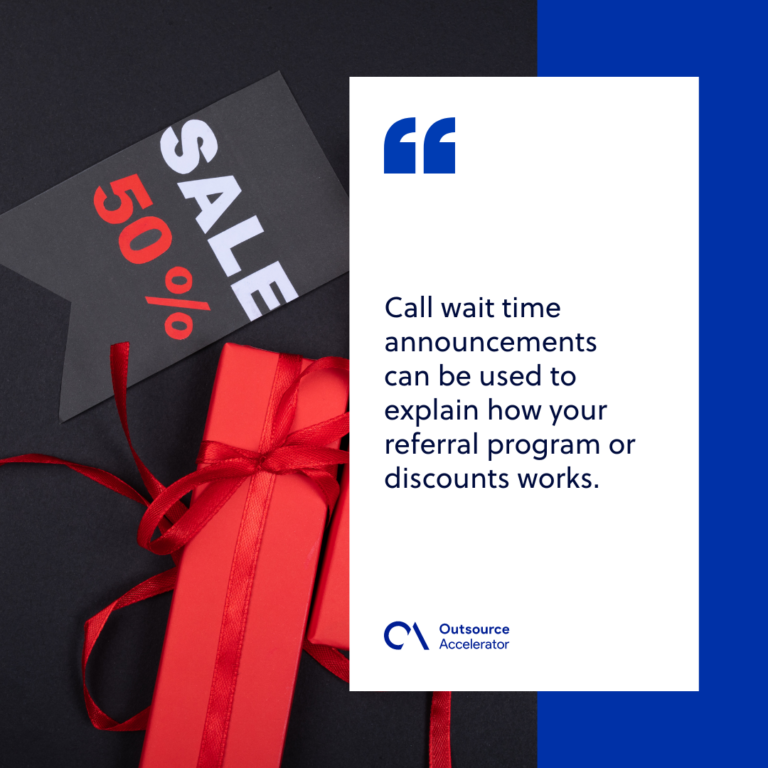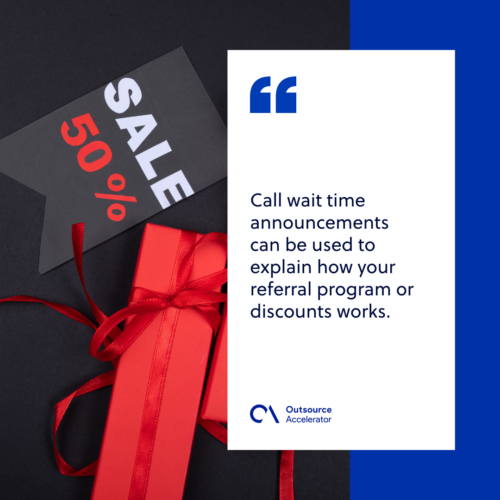 Frequently asked questions
Use the call wait time announcement as an opportunity to answer questions before the caller has even had a chance to ask. You can also share the most frequently asked questions with related to their concerns or some interesting facts about your company.
Why some call centers don't tell the estimated wait time
Here are some reasons why some call centers don't have call wait time announcements.
Not all call center systems support the feature 
It appears to be a simple function, but call centers use various technologies that can only coordinate depending on their location to provide an estimated wait time for the callers.
Other calls get answered the caller
The estimated wait time is determined on the calls that come before the caller. Calls may take too long to answer since a complex case may need the transfer of a call ahead of yours.