Definition
What is call disposition?
Call disposition is a label that helps agents and managers identify the outcome of a call, whether it's inbound or outbound. It gives agents a system to track call results with varying tags. 
Depending on the call center, these tags or call dispositions can range from inquiry, troubleshooting, and complaint to wrong number and "do not call."
The information gathered in the call is available for the entire team that provides clarity of the conversation that is taking place.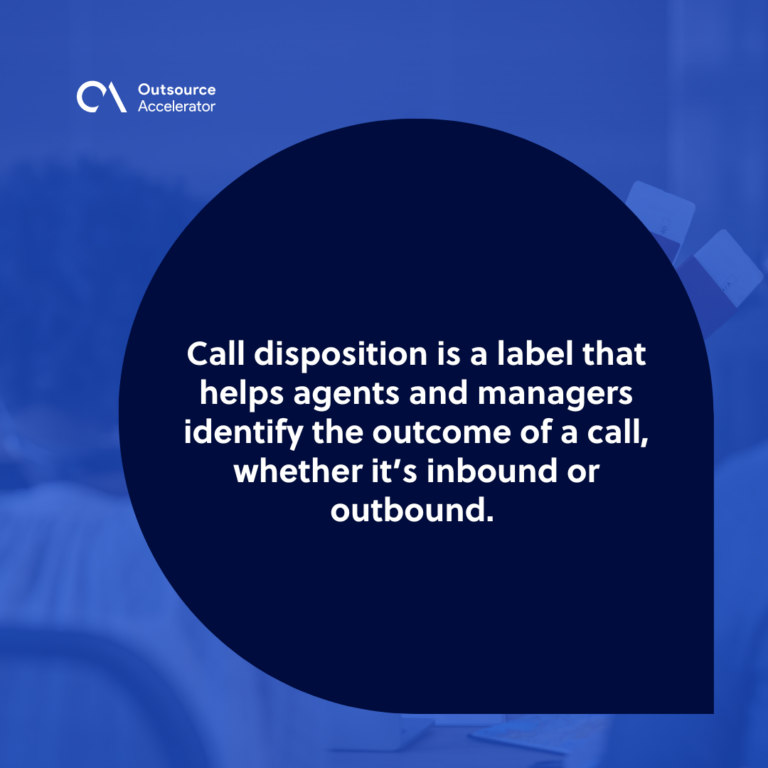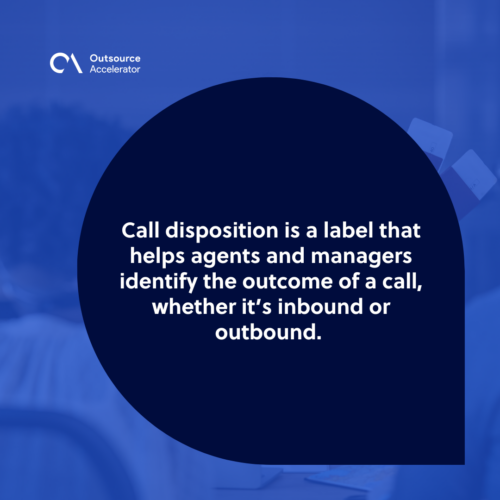 Benefits of call disposition
Here are some benefits of using call disposition for businesses.
Less work for sales reps
Sales representatives manage various sales calls daily. With call disposition, it enhances the sales process that makes it easier for sales reps to list how their calls took place.
Better customer service
Having a call disposition system in the company gives a better customer service experience. It saves time for agents who need to prioritize complicated inquiries.
Optimized, DNC-complaint call lists
Aside from giving better service, call disposition also makes it easier to organize call lists and improve DNC (Do Not Call) compliance. Agents can identify and sort out numbers from the list to make sure that they're calling the right customers. 
Improved visibility of call outcomes
Since call disposition is available for the entire team, this saves time and resources for the company. Assigned agents don't need to ask for instructions about the caller since the call disposition is provided to know about previous interactions.
Valuable data and detailed insights
Call disposition provides valuable information and detailed insights for the entire team. Call disposition analytics can provide an overview of calls since they are logged according to categories.