Definition
What is an automated attendant?
An automated attendant (AA) is a telephone system that routes incoming calls to different extensions designated by callers without the assistance of a human operator. AA can also be referred to as virtual receptionist, auto-attendant, auto-attendant, and automated phone menus. Calls can be directed to landlines, mobile phones, VoIP devices, or other automated attendants.
The following are examples of standard routing stages that are components of an automated attendant:
Move to the extension

Send to voicemail

Message to be played

Navigate to a submenu.

Repeat options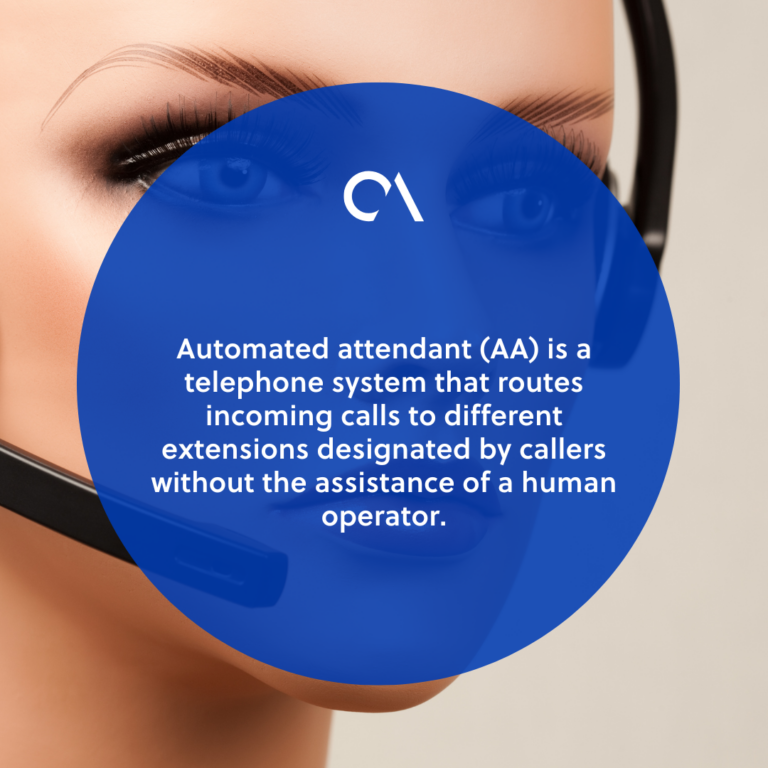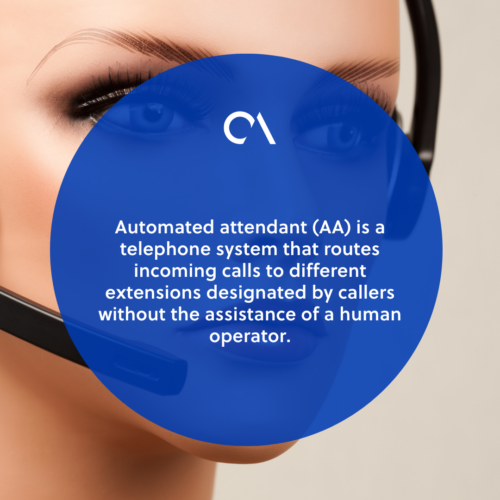 Benefits of having an automatic attendant
Many current automated attendants can route calls to mobile phones, VoIP phones, other automated attendants, and other automated attendants. Thus, it can be quite helpful to both your callers and your company.
An automated attendant can assist you in projecting a positive appearance to callers. Because callers are frequently greeted by an automated attendant when calling large corporations and organizations, it has become a service that consumers anticipate.
An automated attendant is also a cost-effective call handling solution. Its ability to route calls to the proper agent helps simplify communication flow into your company. 
Because callers are routed directly to the appropriate department, overall call time is minimized. In addition, it means that your call center will work considerably more efficiently, resulting in higher overall productivity.