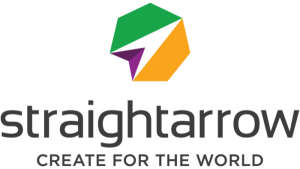 ---
---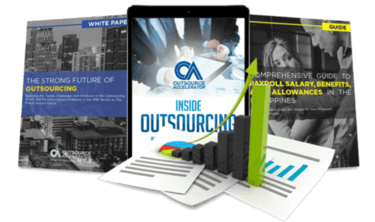 Outsource the right way, the first time
Get up to speed in outsourcing with this all-in-one tool kit
GET YOUR FREE TOOLKIT

PARTNER

PRO
About StraightArrow Corporation
StraightArrow is a pioneer of creative process outsourcing in the Philippines. We provide efficient, reliable, and scalable creative and marketing support to digital agencies, small and medium businesses, corporate marketing teams, and solopreneurs around the world. We have functioned as creative back-office teams for well-respected media brands and a couple of Fortune 500 companies since 2010.
Our strength is in bringing together creative skills, operational systems, and processes. We secure technology to translate our clients' ideas and strategies into award-winning campaigns, marketing collateral, and a broad range of other media output.
We create for the world.
Mission and Vision
We envision ourselves to be one of the most admired companies in the Philippines serving creative industries around the world: a pioneer in creative process outsourcing and a driver of growth in the outsourcing industry.
We are a team of GREAT people. We consistently deliver exceptionally creative products and services, and actively innovate for our clients.
Our four-fold mission is to:
Provide creative process outsourcing services to help our clients achieve sustainable and profitable growth.
Provide gainful employment and meaningful, rewarding careers to our employees.
Create value for all our stakeholders and give our stockholders a reasonable return on their investments.
Promote the creativity and ingenuity of the Filipino to the world.
Our core values:
We are a team of great people. We over-deliver and exceed expectations.
We innovate to create value and evolve to be better.
We do the right thing. We stand for honesty and integrity.
We are passionate about who we are, focused on our markets, and committed to excel.
https://www.straightarrow.com.ph/about-us
What StraightArrow Corporation offers its clients
StraightArrow specializes in supporting creative and marketing teams of digital agencies and businesses around the world. We provide trained and experienced creatives who can work as an extension of your team or support you on a project basis.
Our team operates 24 hours a day from Mondays to Fridays across all time zones to support and collaborate with forward-thinking leaders of digital agencies, corporations, and small and medium businesses who are looking to scale their operations and need help with creative and marketing execution. We work in one of the highest-rated facilities in the world under the 2018 Workplace Conditions Assessment (WCA) program.
Our process-oriented and platform-certified specialists and creatives can help with any digital marketing, design, and development project. Our team has gained vast experience from supporting businesses from various industries in the US, the UK, Australia, New Zealand, Singapore, and other parts of the world. We always invest the time and resources to develop, document, and optimize creative processes with the objective of running them in the fastest, smoothest, and most cost-effective way using process discipline and EOS® tools.
More here: https://www.straightarrow.com.ph/services
How StraightArrow Corporation outshines the competition
Our Three Uniques:
1) You can trust our processes to help you scale. Our operations are rooted in process discipline and EOS® tools. We find, document, and optimize the most efficient way to complete creative projects.
2) You'll benefit from tried and tested best practices. Trusted by industry-leading anchor clients and partners, StraightArrow has grown to a company with over 250 members and partnerships with HubSpot, Google, and the Information Technology and Business Process Association of the Philippines (IBPAP). We have earned the loyalty of several industry-leading clients, such as Sprinklr, Reed Business Information, LexisNexis UK, and DXC Technology.
3) You are in good hands. Working with us means having access to knowledge and experience gained from supporting clients across a broad range of industries since 2010. We've also learned to adapt and managed to grow amidst the ever-changing business landscape. We are not experimenting on you.
Sample highlight service offering of StraightArrow Corporation
View our portfolio and case studies here: https://www.straightarrow.com.ph/portfolio