---
---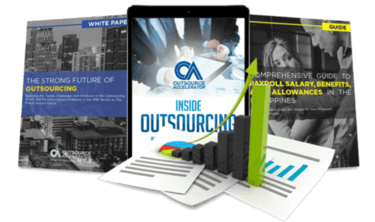 Outsource the right way, the first time
Get up to speed in outsourcing with this all-in-one tool kit
GET YOUR FREE TOOLKIT

PARTNER

PRO
UNVERIFIED
About SPi Global Inc.
SPi Global was started with a mission to provide world-class business transformation solutions and is now considered as one of the pillars of the BPO industry in the Philippines.
A data science and information technology company at heart, SPi Global is a leading provider of content technology to businesses around the world.
SPi Global was founded in 1980 and has been recognized as one of the first companies in Asia to deliver content outsourcing solutions to giants like Boeing and Sony. The company went IPO in the year 1991 and has grown exponentially, both in numbers and quality of service since then.
With their global headquarters in Manila, SPi Global has offices spread across the world, including in countries like USA, Netherlands, China, India, and Vietnam. SPi Global has served a variety of industries, including healthcare, publishing, telecommunications, financial, legal, and education. The company is considered a pioneer in providing technology-enabled content with a customized suite of solutions and products for each of their customers.
Some of the notable services and solutions provided by SPi Global include data intelligence, smart technology, and support management solutions. Apart from this, the company also provides design and content experience services to help businesses thrive in the digital space.