---
---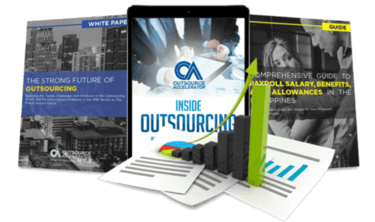 Outsource the right way, the first time
Get up to speed in outsourcing with this all-in-one tool kit
GET YOUR FREE TOOLKIT

PARTNER

PRO
About MotivIT
MotivIT is a global IT services outsourcing organization headquartered in Silicon Valley with strategic holdings in advanced technologies and contact center operations delivering professional expertise in Managed IT Services, Global Service Desk, Network Operations Center, Cloud Services, and Software Development by assuring superior technology & process integration with continuous innovation and quality.
OUR LOCATIONS:
– MAIN OFFICE
2880 Zanker Rd., Suite 203
San Jose, CA 95134, USA
+1 877 350 3300 | [email protected]
– SALES OFFICE
22/F, Centro, No. 568, Hengfeng Road
Zhabei District, Shanghai, 200070, China
+86 21 3116 9221 | [email protected]
– ADMINISTRATIVE OFFICE
Raffles Corporate Center, Emerald Avenue
Pasig City, Manila, Philippines
[email protected]
What MotivIT offers its clients
MotivIT provides complete IT outsourcing solutions to enterprises and organizations in the US and worldwide. Core offerings include Managed Services, Global Service Desk, Network Operations Center, Cloud Services, and Software Development which are delivered exclusively through its Global Service Center (GSC).
How MotivIT outshines the competition
We believe that IT is all about people, dynamic relationships & connecting everyone & everything together. It all comes down ultimately to the root culture of our team. We are passionate about ensuring that all our clients receive the best support and services with the technology and processes that are per industry standards and best practices by skilled and trained agents. We offer customized plans that will suit not only client's budget but also their business challenges and requirements.
MotivIT company structure
MotivIT is an organization comprised of passionate, highly skilled and talented people. We are a continuously growing company that is led by 2 entrepreneurs who are dedicated to building a strategic partnership and alliances in the US and across the Asia Pacific. As a team, we drive ahead with providing the best quality of IT services to all our clients.
Sample highlight service offering of MotivIT
We offer a solution overview of three simple plans: BASIC, SMB (Small-Medium Business), and ENT (Enterprise), that will meet client's business challenges and requirements for a customizable pricing.