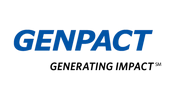 ---
---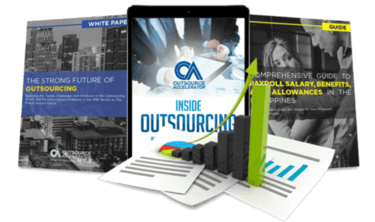 Outsource the right way, the first time
Get up to speed in outsourcing with this all-in-one tool kit
GET YOUR FREE TOOLKIT

PARTNER

PRO
UNVERIFIED
About Genpact Services LLC
"Genpact, a digital business process management and services provider, started off in 1997 as a business unit of General Electric. In 2005 it became an independent unit to serve clients beyond GE and in 2007 became a publicly traded company. In a matter of two decades, it grew in leaps and bounds. In 2005 they had 19000+ employees. December 2016 that number stood at 77000+ with important offices in New York City, Palo Alto, London, and Delhi.
They have keyed the word Lean Digital which integrates lean principles (creating value for customers with limited resources), design conceptualization, analytics and digital technologies with their domain and their extensive knowledge of the industry. Their service comes broadly in two forms: domain enabled solutions and digital operations. Their experience at GE has helped develop a culture that focuses on customers' needs and requirements, teamwork and the striving for continuous improvement. This is what they believe led to them having a 90% + contract renewal rate.
Their services range from customer service to finance and accounting to collections, IT managed services, application services to procurement. The industries covered by them are equally varied.
Present in 23 countries across all continents, they believe they are generating impact for companies. In two decades there's been no looking back and they believe, rightly, that they have changed the definition of business process service.
"