---
---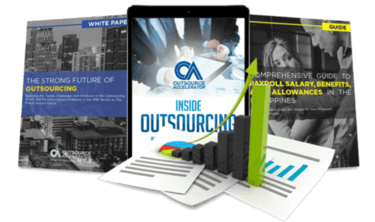 Outsource the right way, the first time
Get up to speed in outsourcing with this all-in-one tool kit
GET YOUR FREE TOOLKIT

PARTNER

PRO
About Eximius BPO
Eximius BPO Services Inc. has been providing high-value back office processing services since 2005. We are a leading provider of skilled Analysts for the Corporate and Commercial Real Estate sector as well as Retailers and other Landlord and Tenant services companies. We analyze thousands of leases and related documents (real estate, equipment, residential, mortgage, etc.) to support critical tasks such as administration, accounting, analysis, and due diligence for our clients.
What Eximius BPO offers its clients
Eximius BPO is an ISO 27001 certified organization that can offer expert resources to help solve scalability and accuracy issues. We have been providing high quality and cost-effective services such as lease abstracting, lease administration, audits, data validation to leading Corporate and Commercial Real Estate Service Providers since 2005. We pride ourselves in the quality of work produced by our internally developed Analysts and our 90% client retention rate.
How Eximius BPO outshines the competition
We can customize our staffing assignments and services according to your specific needs. We have over 250 skilled Analysts who have gone through our own comprehensive recruiting, training and development programs. We also have a 90% client retention rate, most of whom have been with us since our early stages and have long-term arrangements with us, which pushes us to continuously strive for excellence and innovation in Operations and Human Resources.
Eximius BPO company structure
Eximius BPO Services Inc. is a specialized back office BPO which is 100% Filipino-owned with proponents who are well-versed in the industry.
Sample highlight service offering of Eximius BPO
Our solutions are tailored for specific client requirements, whether short-term project assistance or long-term staffing arrangements. Our project assistance solution is a short-term solution where we provide an experienced and highly trained staff who have the capability of quickly scaling to meet the challenges involved in the range of projects that require high-level attention to comprehensive data and information processing. Our rates are based on the number of documents and scope provided.