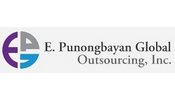 ---
---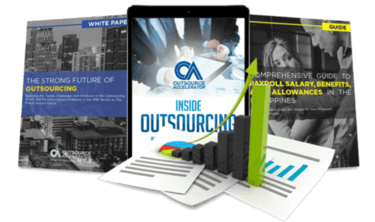 Outsource the right way, the first time
Get up to speed in outsourcing with this all-in-one tool kit
GET YOUR FREE TOOLKIT

PARTNER

PRO
UNVERIFIED
About E. Punongbayan Global Outsourcing,Inc.
"Established in 2010 by Ester R. Punongbayan, E.Punongbayan Global Outsourcing, Inc. (EPG) is a company that provides accounting and finance outsourcing services to domestic and international companies. In the highly competitive market of today, EPG stands out from its competitors by providing a team that cares for its clients and understands the core needs of the clients.
The services provided by EPG are:
• Accounts payable administration
• Accounts reconciliation
• Accounts reconstruction
• Billings and collections
• Bookkeeping
• Consultancy
• Financial analysis
• Financial reporting
• Fixed assets management
• Payment processing
• Payroll processing
• Staff complement
• Tax reporting
Ester R. Punongbayan with over 30 years of experience in the field of business process outsourcing, has passed on the knowledge gained her experience to the highly talented EPG team making them experts in the BPO field.
EPG helps its clients by serving as a service arm, that supports the operations of the client unconditionally. The company aids the clients to redefine and position themselves in the market.a
The core values that contribute to the success of EPG are:
• Success
• Engagement
• Responsibility
• Vigor
• Innovation
• Competence
• Excellence
The vision of the EPG is to partner with companies that are outside its area of expertise, find innovative solutions for finance and accounting outsourcing problems, and help the company's business rise.
"