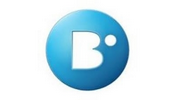 ---
---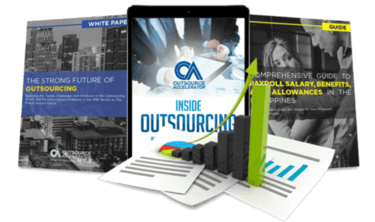 Outsource the right way, the first time
Get up to speed in outsourcing with this all-in-one tool kit
GET YOUR FREE TOOLKIT

PARTNER

PRO
About Big Outsource Support Services Inc.
Big Outsource Support Services Inc. (or simply Big Outsource) is a Start-up Friendly Philippine-based Business Process Outsourcing Company and Digital Services Agency.
Big Outsource has been working with Early and Growth Stage Startups as well as Large Corporations in providing them with cost-efficient Dedicated and Flexible staffing solutions that gives you access to high quality talent at a fraction of the cost.
What Big Outsource Support Services Inc. offers its clients
ENGAGE.
Undersell and Overdeliver. Our company is proud of being completely transparent right from the very beginning, we do not engage in jobs that we can't handle and excel in.
STEER.
Big Outsource is a Managed Service provider with fully-customizable staffing solutions to fit each and every need of our Clients. With this type of flexibility paired with a hands-on and collaborative approach ensures optimal, replicable and sustainable business results.
GROW.
The average length of engagement that Big Outsource has with its clients is between 3-5 years with the majority of its client base opting for ongoing engagements.
Our company values long-term business relationships and strives hard to assist its Partner Clients in scaling and maintaining optimal performance.
Big Outsource considers its Low Attrition rates and Dedicated Staffing Model as Key Factors in maintaining long-term business relations with its Partner Clients. With less than 10% attrition per year and an average Specialist tenure of 2+ years, it would feel more like having an extension of your own office here in the Philippines rather than simply outsourcing work to a Third-party Service provider.
How Big Outsource Support Services Inc. outshines the competition
Expertise in a myriad of business industries - Our company does not focus on a single niche industry since our services apply to all industries.
The Three Pillars of Service that we offer are:
- Customer Engagement, Success and Onboarding
- Administrative and Back Office Support
- Multimedia and Digital Creative Services
Aside from that - Big Outsource does not only assist you with Managing and Supervising your Offshore Team, our Company also handles all the necessary needs to assist you in moving your operations offshore such as Recruitment, Human Resources, Payroll and Legal.
Big Outsource Support Services Inc. company structure
Big Outsource is a Philippine Incorporated Entity that is Fully Filipino owned and Operated. Our Headquarters is Located in San Pablo City, Laguna with Sales Offices and Partners in the United States and London, United Kingdom. It's Founder and Managing Director has over 20 years of experience in the Outsourcing and Digital Media Industry paired with its Management Team that boasts a collective experience of 40 years in the Business Process Outsourcing Sector.
Sample highlight service offering of Big Outsource Support Services Inc.
We do not have a minimum headcount for any company to start outsourcing with us. Any company (whether it be a Large Corporation or a Startup) can start off with hiring one Specialist and scale the team depending on their needs. We also offer a one to two week Free Training and Onboarding Period on services such as Customer Engagement and Admin/Back Office Support.
A few metrics about Big Outsource Support Services Inc.
Services offered by Big Outsource Support Services Inc.
Big Outsource Support Services Inc. news, podcast and articles
The Source
COVID-19 has had a significant global effect, especially on the business and consumer sector. Industries…
Big Outsource Support Services Inc. videos & images