---
---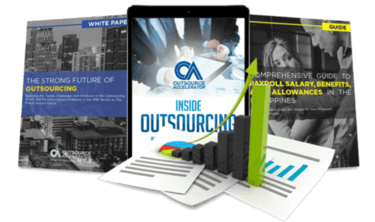 Outsource the right way, the first time
Get up to speed in outsourcing with this all-in-one tool kit
GET YOUR FREE TOOLKIT

PARTNER

PRO
UNVERIFIED
About Aztec BPO
Aztec BPO, as the name suggests, in a business process outsourcing company that helps business reallocate resources and thereby enhance their bottom line. The outsourcing of secondary operations to low-cost and highly qualified Filipino staff allows them to achieve this objective.
Research suggests that enterprises spend nearly 80 percent of their total time on operation maintenance. This means that they are left with only 20 percent time to focus on the core business. Aztec addresses this issue by providing remote staffing solutions to small and mid-size enterprises. It takes over the complete responsibility of hiring qualified workers and maintaining a professional work setting for the team.
Aztec provides the following key services
Virtual assistants: Refers to general admin that specializes in market research, Excel and billing reconciliation.
Marketing specialists: Refers to professionals specializing in web design, SEO, social media, development and inbound marketing.
Lead generation: Management of activities related to customer service, telemarketing, email and chat support.
Aztec was founded in the year 2015 with the aim of making various resources accessible to small businesses and promoting their growth and operational efficiency. It recruits a team of qualified professionals to fulfill the specific needs of each business.