Real-time accent matching firm Sanas closes $5.5M seed round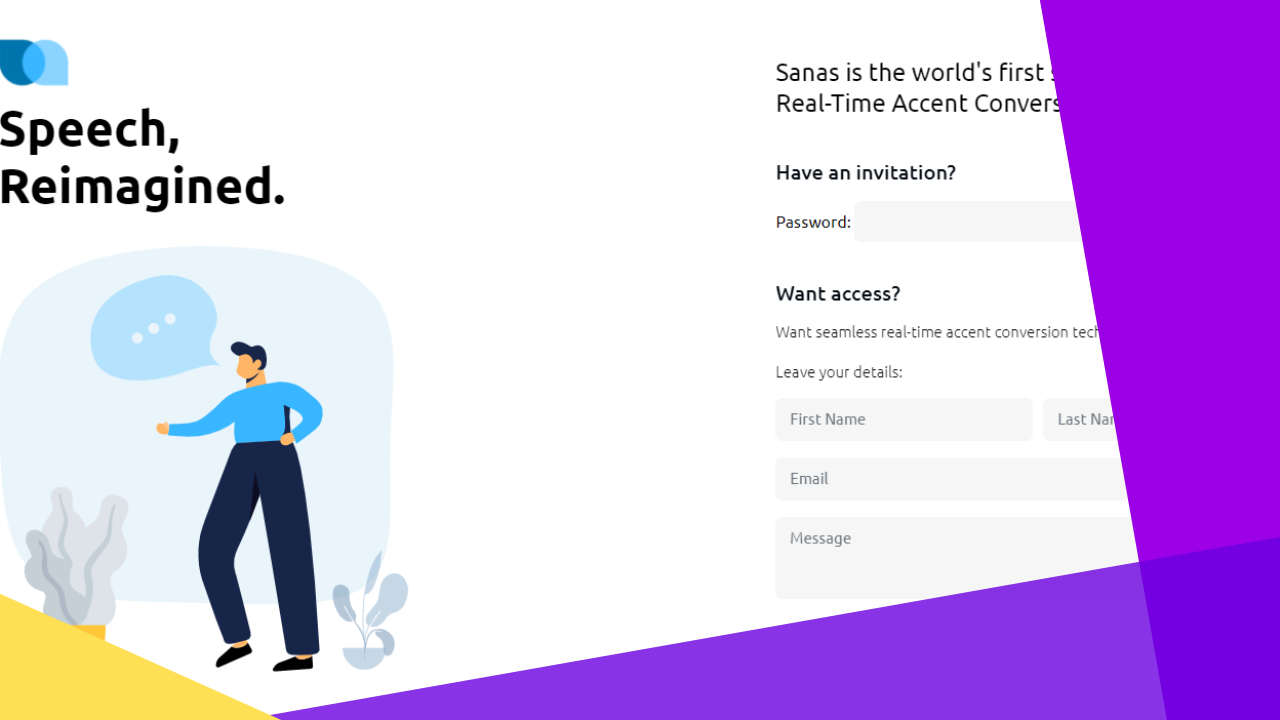 Sanas, the Silicon Valley-based creators of an innovative accent conversion technology, have just closed a $5.5 million seed round. The round was led by top venture funds including Human Capital, General Catalyst, Quiet Capital, and DN Capital.
Sanas' accent conversion technology can convert accents in real-time without a noticeable lag – all while adhering to all data security standards. Built with the help of the minds behind Shazam, Siri, and more, this world-first technology is set to revolutionize the BPO (Business Process Outsourcing) industry.
Currently, Sanas has over 20,000 call center seats signed on prior to its launch in India. This one-of-a-kind tech will be deploying with its initial partners later this summer. 
Introduction to accent matching in the BPO industry
Accents in customer service can be a large hindrance to clear communication between two parties. Fortunately, Sanas is here to make conversations easier.
Their accent conversion technology is set to help millions of call center agents worldwide communicate more easily with their customers, particularly for agents in the Philippines and India.
The software is easy to install and matches accents in real-time, simply by toggling an on-and-off button. 
Sanas' CEO, Maxim Serebryakov, believes  that the tech "will add enormous value to call centers where 'accent matching' can effortlessly reduce communication and friction, and increase customer satisfaction."
Here are some features of Sanas' accent conversion software that can benefit call centers:
Low CPU utilization with no errors or inaccuracies on the speech. No effect on the computer's power.

Perfectly integratable with over 800 communication apps.

Completely compliant with all data security measures and because it runs on the local computer; the data never leaves the system.

 

Introduction to accent matching in the BPO industry
Take a listen to the product
In order to show the capabilities of Sanas' product, they have provided us with some live samples. 
Listen to these three quick recordings and let us know what you think…
About Sanas.ai
Sanas was established by three Stanford students out of the renowned Stanford Artificial Intelligence Lab (SAIL) with an aim of helping the world understand and be understood, and an end goal of unlocking potential through increased understanding and efficacy of communication through digital conversations. 
Headquartered in Palo Alto, CA, the company's members and advisors include some of the top speech machine learning scientists in the world.
If you'd like to learn more, feel free to visit Sanas' website here.