Outsourcing For Positive Impact & Purpose with Gina Romero of Connected Women
Gina Romero of Connected Women
Gina Romero founded Connected Women to help disadvantaged Filipino women. She grew up in the UK with many Filipino immigrants and wanted to help.
Connected Women first helped professional women in Singapore adopt technology by outsourcing work to freelancers in the Philippines. Clients asked them to find more freelancers, so they built a job-matching platform in the Philippines.
They realized only skilled women were getting opportunities, so they focused on training women with less tech background. They trained over 1000 women in AI data annotation.
With support, these women produced high-quality work.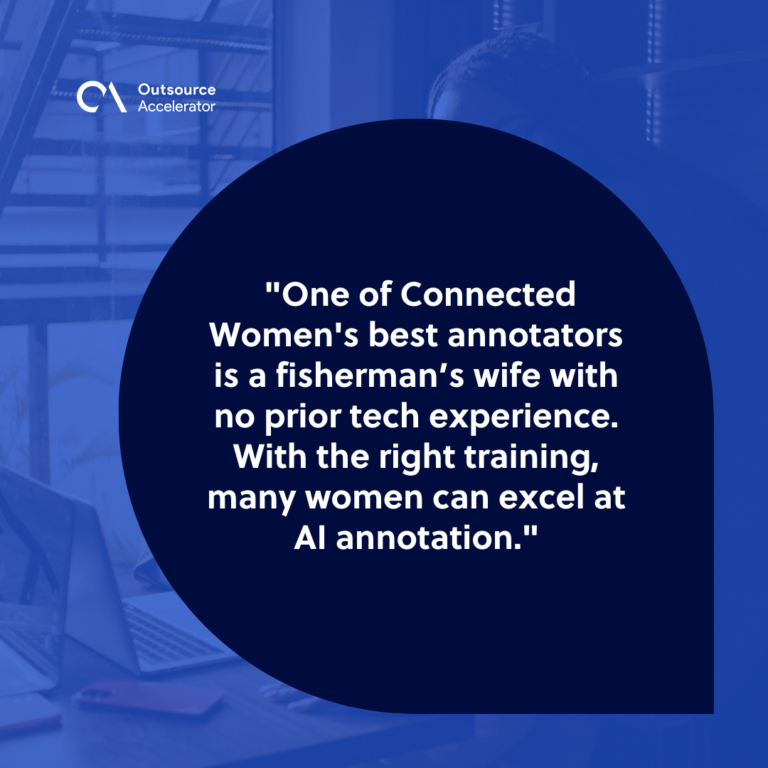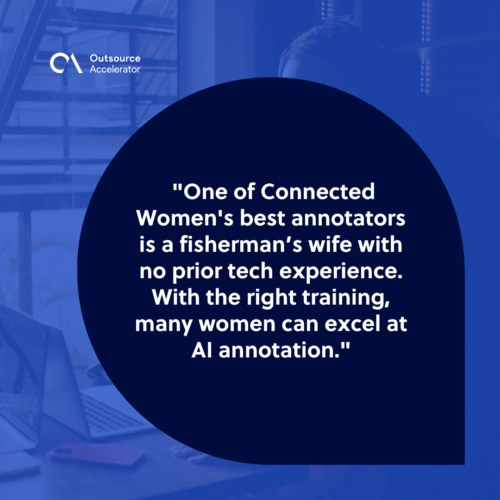 Training women in AI data annotation
Gina Romero founded Connected Women to help underprivileged women in the Philippines. 
She said, "The initial idea was to build a job-matching platform to connect Filipino women seeking jobs with employers." However, she realized this platform mainly helped the top 10% of skilled women, not those most in need of work.
Connected Women then focused on upskilling women for artificial intelligence data annotation work.
She said, "[I find that] after training, the women can deliver high-quality work that competes with more skilled workers." She attributes this to the women wanting to do a good job given the opportunity.
Connected Women now provides fully managed AI annotation services for corporate clients. Gina recalled, "One of Connected Women's best annotators is a fisherman's wife with no prior tech experience.
With the right training, many women can excel at AI annotation."
Currently, the organization has trained over 1,000 women for AI annotation work through its Elevate IDA program. They aim to continue scaling up by training more women.
Gina believes AI annotation work will continue for a long time. Gina believes AI annotation work will continue for a long time, given how much data is needed to train complex AI systems and the limits of current AI capabilities.
The future of Connected Women and outsourcing in the Philippines
The Connected Women Founder believes AI data annotation work will continue to grow due to the complexity of training AI systems, though some tasks may become automated over time.
Currently, many of their client projects are still experimental in nature. Gina sees potential for more progress over the next 20 years as younger Filipinos grow up knowing they can plug into the global economy.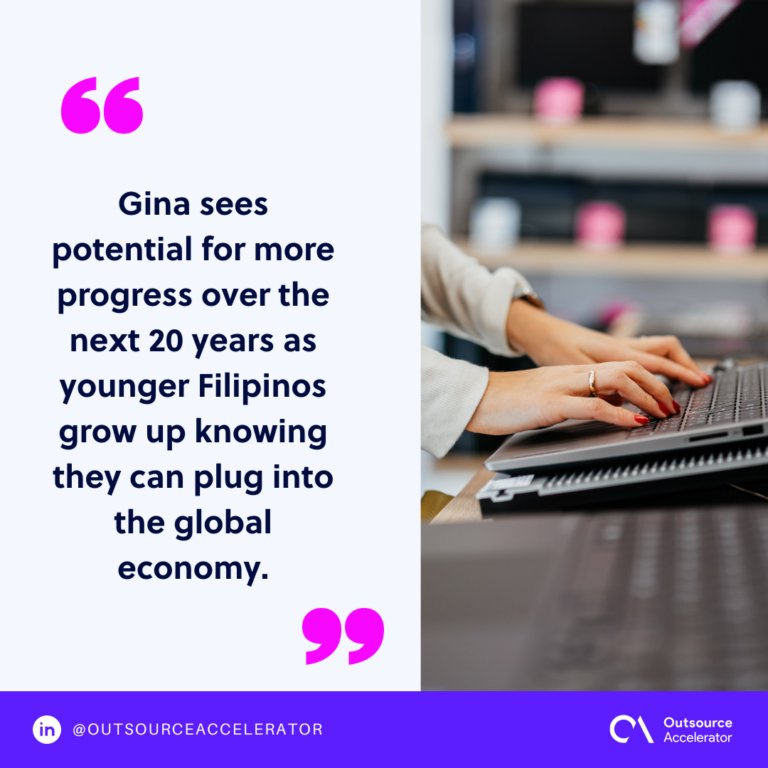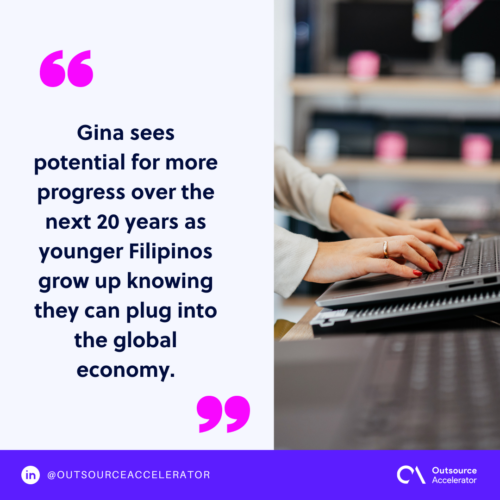 As for the future of AI, the Connected Women Founder said, "Even organizations like Tesla are throwing billions at these types of projects and are not yet able to have a fully self-driving car, I think we're still pretty far away."
Visit www.connectedwomen.com for more information. You can also connect with Gina through her official LinkedIn page.