Definition
Definition of Workforce Optimization
Workforce Optimization is a company practice that incorporates customer service contact center technology to promote operating productivity. Call center workforce optimization combines call center technology, applications, and interactive platforms into a common management point to improve the exposure of client experiences, employee efficiency, and business processes. The policy, meanwhile, includes the automation of operations, accessibility of results, regulatory compliance, and the resolution of staff-related business issues.
Workforce optimization develops the customer's opinion of your company. Customer experience is a journey that customers are embarking on while engaging with a company, and customer contact points are destinations along the way that make a trip worthwhile.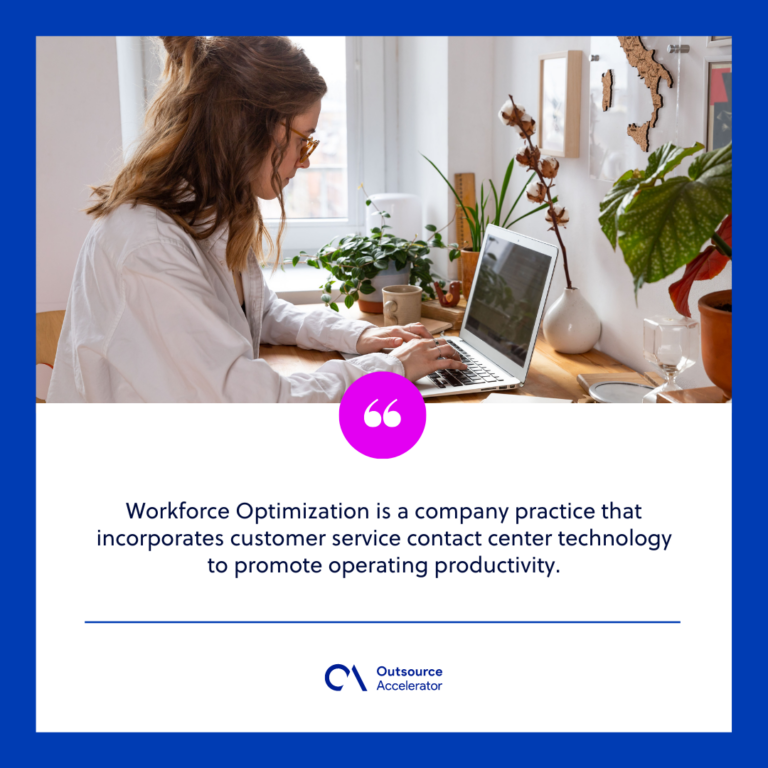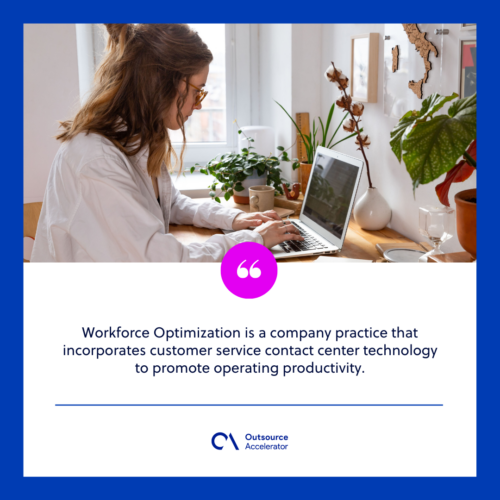 Significance of workforce optimization
Workforce optimization includes automating operations, data visibility, complying with regulations and managing staff-related business concerns. Call centers use it to enhance the administration of the staff and the efficiency of agents.
When workers are out of employment, their morale declines, and their willingness to leave their jobs starts to increase. Through using the workforce optimization tools, you can track productivity patterns to see if the employee's productivity levels are beginning to decrease.
It is also crucial to note that each company views WFO from a particular lens based on unique goals. These goals are usually vertical, but they are often guided by corporate leadership and the company's particular business plan.