Definition
What is visual communication?
Visual communication is the practice of conveying a message or information through the use of visual or graphic mediums. 
Visual communication is comprised of two elements: the message (text) and graphic design (images). These elements make this type of communication both instructive and appealing.
Along with nonverbal and verbal communication, it is one of the three main modes of communication.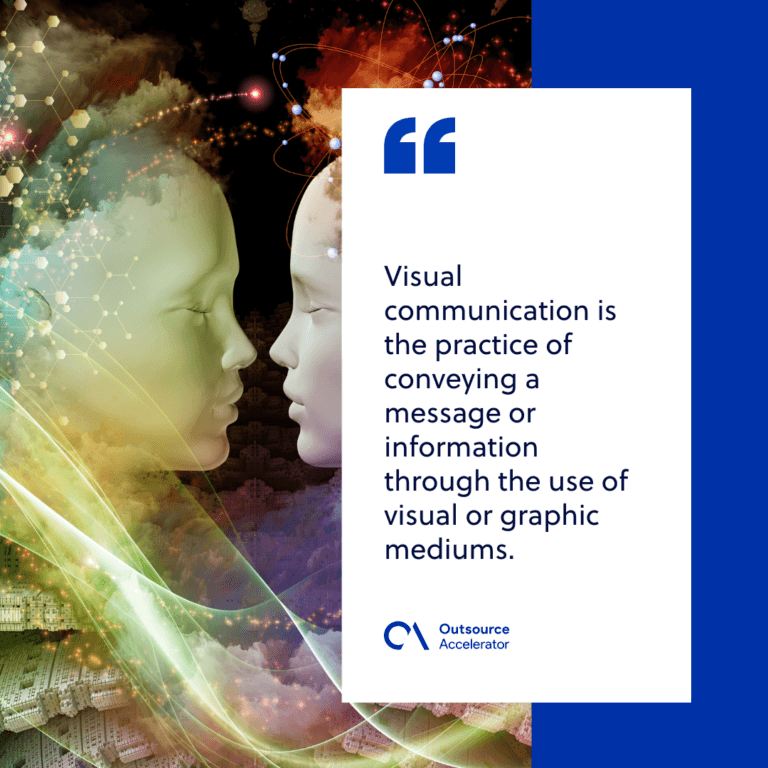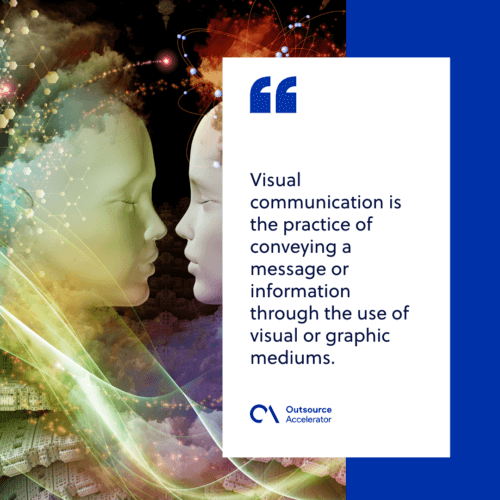 Importance of visual communication
The use of visual communication enhances the audience's comprehension of information, helping facilitate easier understanding of the topic. It can assist in filling in the gap between ideas and words, which is especially useful when appealing to a broad audience.
Visual communication is helpful in a variety of situations, from office presentations and conferences to social media marketing and brand promotion activities.
It can take complicated concepts and present them in a way that anyone can comprehend them, regardless of their location, language, or work environment.
Examples of visual communication
When used in different industries, forms of visual communication might look significantly different. Still, they follow the same principles to display information and generate meaning for audiences accurately.
Below are some of the common forms of visual communication:
Infographics.

Commonly used to present data, charts, and statistics in a more appealing and digestible format.

Flow charts.

A type of diagram that shows the steps of a workflow or process.

Visual roadmaps.

A graphic representation of a plan or strategy.

Graphs and charts.

Illustrations of data relationships that are intended to make information easier to understand and recall.

Visual reports.

Data visualizations are graphical representations of data. Visual reporting guides you in understanding what is going on.

Presentations.

A method of communicating information from a speaker to an audience. Presentations are often demos intended to introduce a new concept or product.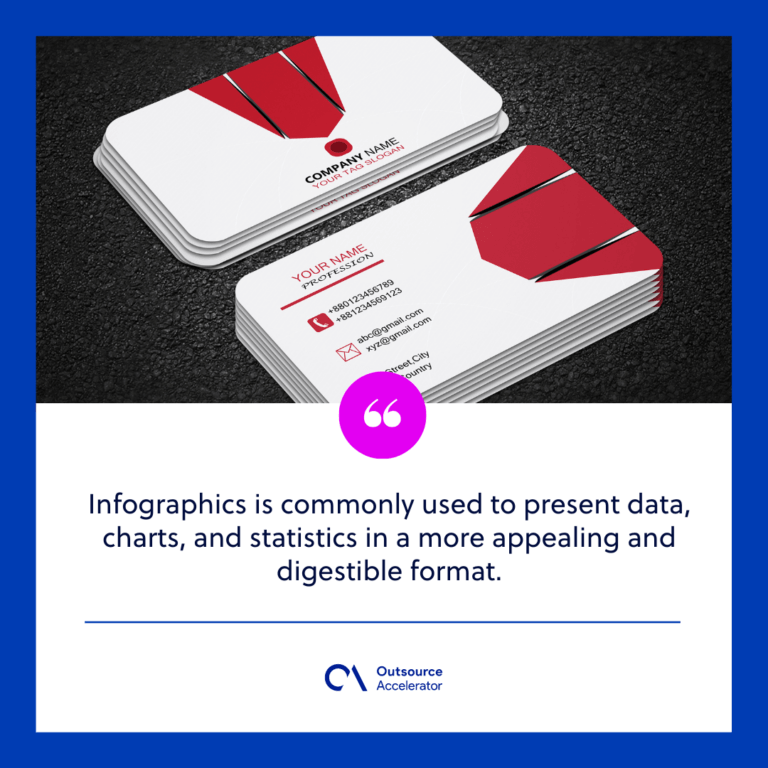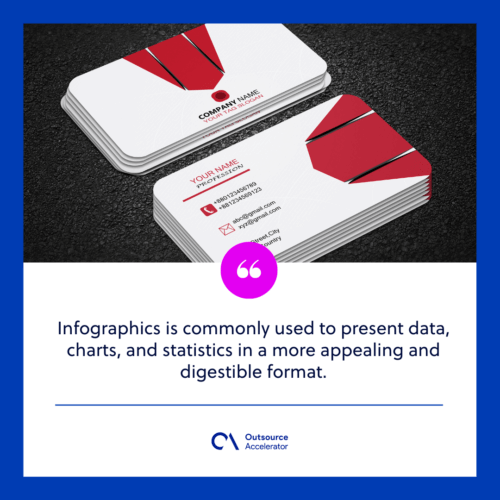 Common challenges addressed by visual communication
There are two major issues that visual communication can help overcome:
Short attention span
The first barrier you must overcome is your audience's short attention span. People now lose concentration after eight seconds, according to a 2015 study by Microsoft Corp.  It could be the effects of an increasingly digitized lifestyle.
On the brighter side, visual communication may help turn your content into a problem-solving tool free of distractions.
Retention
The second issue that your business may face with readers is ensuring that they remember you. It's important to note that the content ecosystem is full of fantastic work—it's a crowded market.
When it comes to retention and brand recall, visual communication is highly beneficial. It enhances the possibility that your material will stick with your readers for a long time. As a result, they will think about what they've read and return for more.