Session Initiation Protocol
Definition
Session Initiation Protocol definition
Session Initiation Protocol (SIP) is used to identify and manage interactive communication sessions over the internet. It is the standard signaling protocol used for voice, video, chat, and instant messaging, as well as interactive games and virtual reality.
In next-generation networks, SIP is constantly being used to offer voice over Internet Protocol (VoIP) presence and instant messaging. Session Initiation Protocol can manage online multimedia conferences, Internet telephone calls, and multimedia distribution.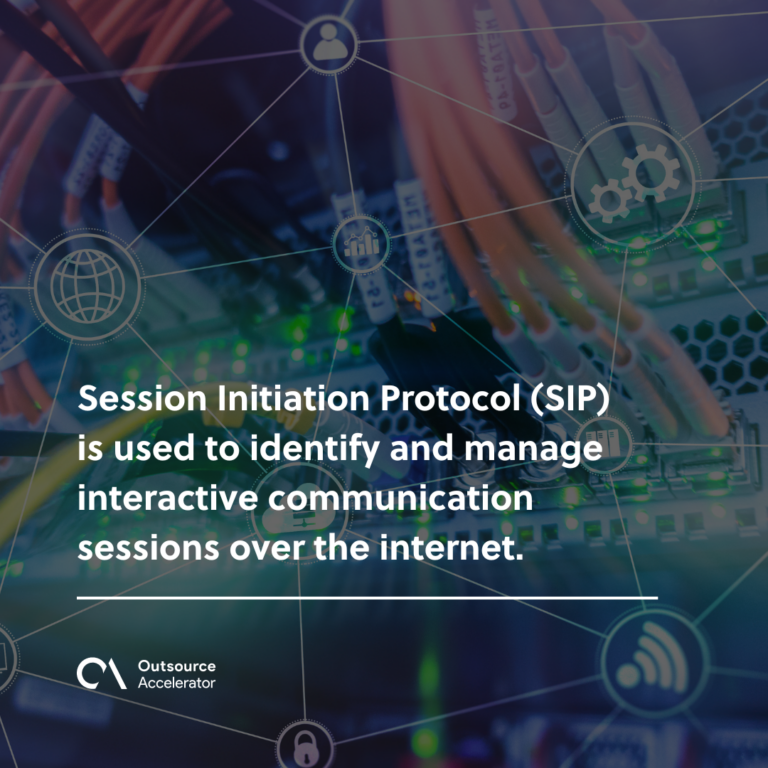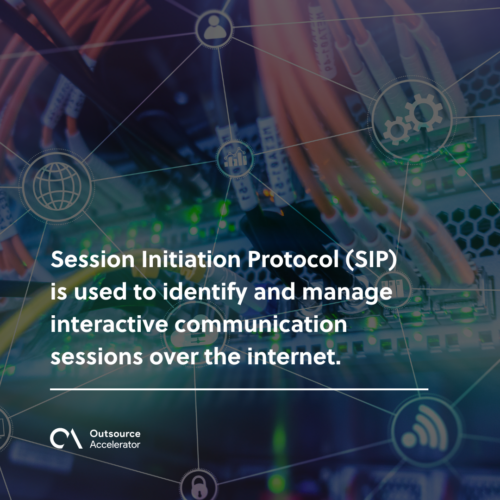 How does Session Initiation Protocol work?
Session Initiation Protocol works by allowing VoIP to specify the messages that are delivered between endpoints and manage the call's actual elements. It creates, connects, and terminates multimedia interactions. 
Voice calls, video conferencing, instant messaging, and media distribution are all supported using SIP.
Here are the five distinct functions of Session Initiation Protocol:
User location
Session Initiation Protocol uses a registration process to establish user locations. When a softphone on a laptop is turned on, it sends a registration message to the SIP server, showing that it is available to the communications network.
Phones using VoIP, cellular phones, and even entire teleconferencing systems may all be registered. Depending on the registration point selected, several locations may be registered at the same time.
User availability
SIP can assess whether a user will respond to a communication request. It determines that a user is not accessible if an agent calls and no one answers.
A user can register several locations but only accept messages on one of them. The call is sent to another device or another program if no one answers.
User capabilities
With all the various techniques and standards for multimedia communications, something needs to be improved to ensure that the communications and the users' capabilities are appropriate.
A whiteboard conference over an IP phone would not function if the user had one on their desk. This function also identifies which encryption and decryption techniques are supported by the user.
Session setup
Session Initiation Protocol generates the communication parameter when one person calls and another responds. This allows you to start or maintain communications.
Session management
In session management, a user might transfer from one device to another without producing a visible effect if the device is capable.
As SIP re-evaluates and changes the communications streams to restore sound quality, a user's overall capabilities might change, such as being able to start new applications, perhaps affecting speech quality briefly.