Definition
What is a reader board?
Also known as a wallboard or visual display board, a call center reader board contains important information on inbound and outgoing calls, as well as statistics and figures. It helps in keeping track of calls and queues as well as productivity.
These reader boards are frequently used by business process outsourcing (BPO) companies and contact centers for processing information. They are most useful for the continuous updating of the status of calls and agents.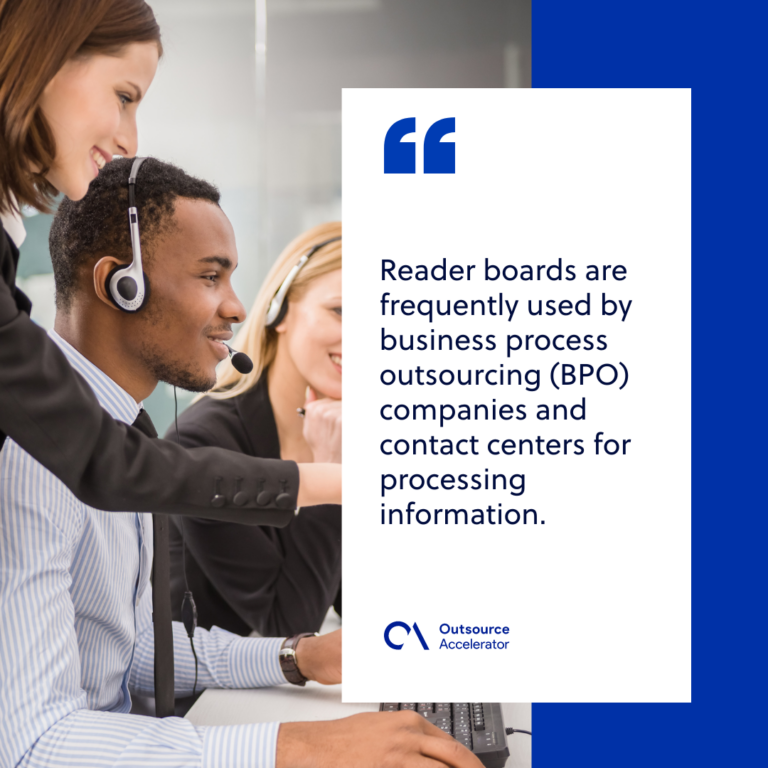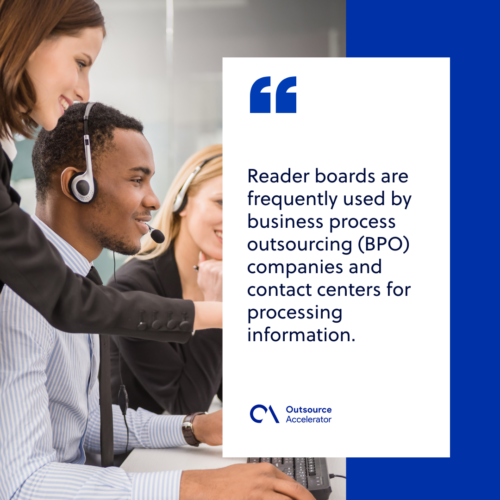 They provide real-time information on any agent, any issue, or the progress of tickets. Call patterns and the call center's general operation can be obtained through this medium.
Words in block letters are often used on these reader boards to help people understand the importance of specific topics. They are made up of several LEDs and are used for large workstations.