Definition
What is a rate card?
A rate card refers to a document that displays the rates or prices of certain products and services. It is, by default, given to prospective clients and customers. 
Rate cards are often subject to changes without prior notice, as the fine print of these documents states.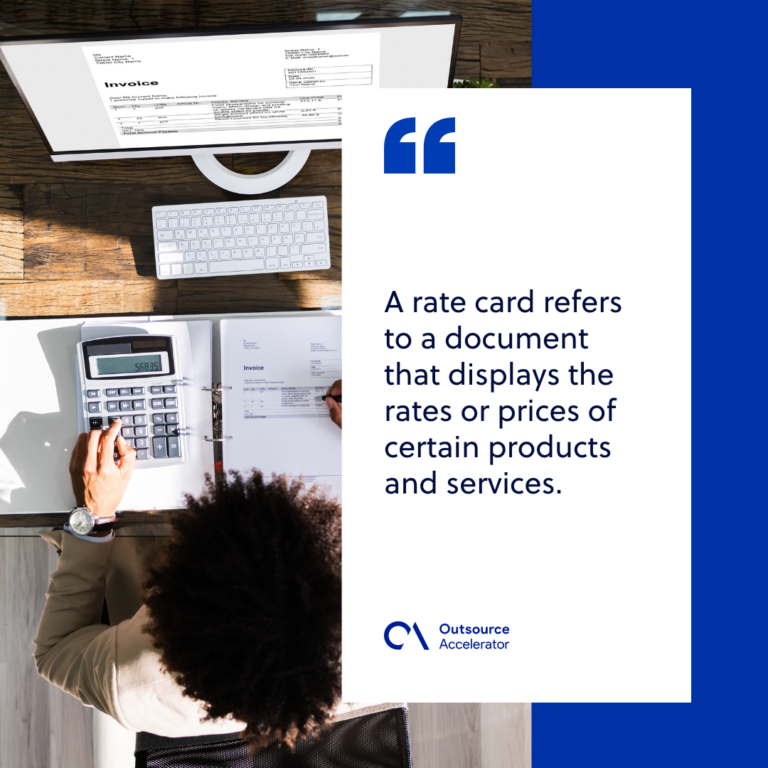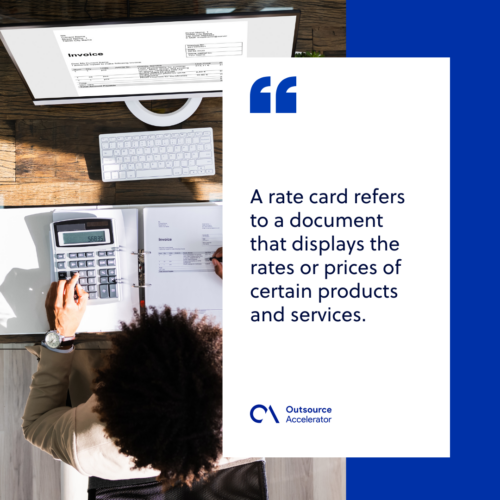 Who uses rate cards and why are they important?
Most entities that use rate cards are those that have services open to their clients and customers. These documents are important because they show and list everything that the business has to provide and offer. 
Furthermore, customers will have an idea of what a certain service will cost them if they wish to proceed with the transaction.
Businesses
Small businesses and startup companies often have a list of all the services they offer to their clients and customers. One prime example of this would be a digital marketing agency pitching its services to a prospective client.
Businesses with websites and social media pages can also have their rate cards posted on their digital channels.
Freelancers
Both freelancers and independent contractors treat this document as a necessity. Without it, they could be subjected to lowball offers and below-the-market prices. For the majority of these independent service providers, their work is either paid by a retainer, per hour, or per project.
Solopreneurs
A portmanteau of the words "solo" and "entrepreneur," solopreneurs are another example of service providers with their own rate cards. Like businesses, they have a document that lists their services along with prices.
Knowing one's rates through the market
These entities often match their rate with their skills, expertise, and tenure. But sometimes, they match the prices of their services to their competitors in the same industry. This is to ensure that their prices stay competitive and that they are being compensated fairly.