Definition
What are the percent blocked calls?
The percentage of blocked calls refers to the number of callers who heard a busy tone when they dialed. If this contact center metric is too high, it means your agents are missing out on opportunities to assist customers. It may lead to dissatisfied customers who can't get the support they need.
This function may require an extra charge paid to the subscriber's telephone company or a third party. Individuals who wish to stop unnecessary phone calls prefer call blocking. Some best examples are the unrequested calls from telemarketers and robocalls.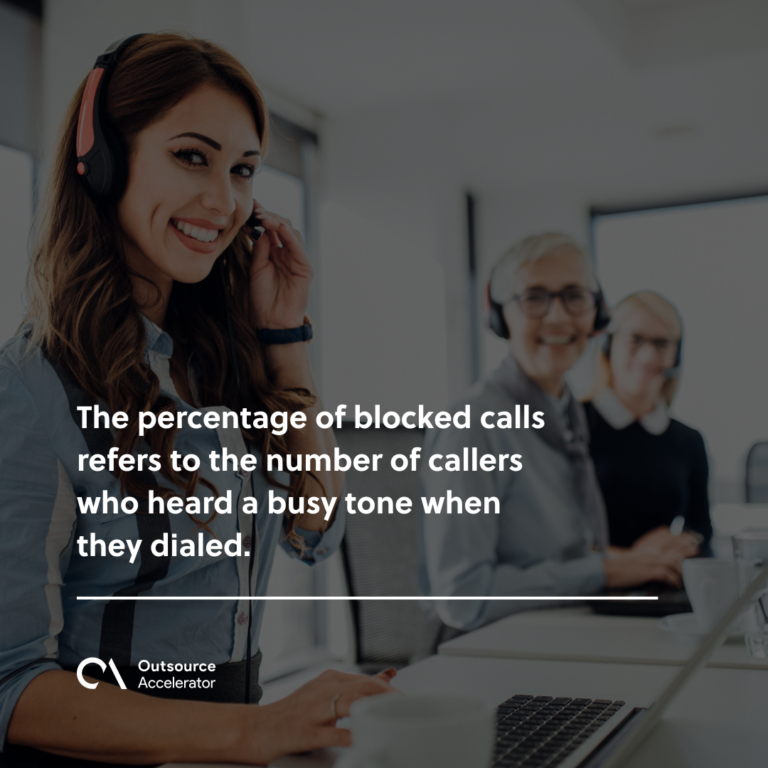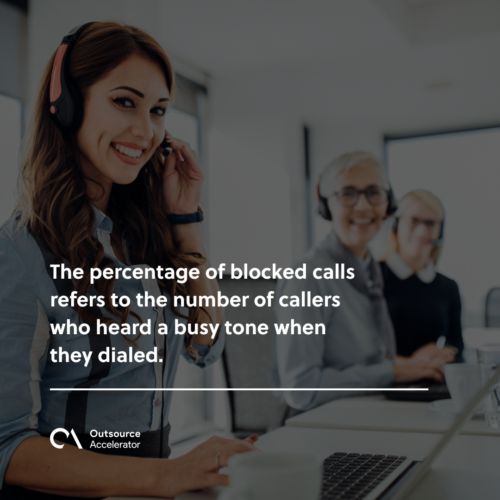 Best practice to rescue percent blocked calls
Understanding the reasons for blocked calls is the very first step to decrease the number of blocked calls in your call center. One of the most common reasons is when there are no accessible agents and no call queues designed. Another reason is when there are no active agents and the call queues are full, callers are redirected to voicemail. 
To prevent blocked calls, make sure that your call center program can manage the number of calls you intend. Check with your call center technology contractor to help that your account supports unlimited concurrent calling. You can also ensure that you have enough bandwidth to accommodate the number of inbound calls.