Definition
What is penetration level?
Penetration level or penetration rate (see List Penetration) is the number of targets that turn into sales as a percentage of total leads in a campaign. If your penetration level is poor, a lead cleanser can be useful to ensure that you are not dialing disconnected numbers.
To calculate the penetration level, divide the number of prospects by the total number of records within the campaign. It emphasizes the precision of your call list and its details. The call center management should review these reports regularly and audit the leads provided. As a result, you can assist agents in reaching more viability.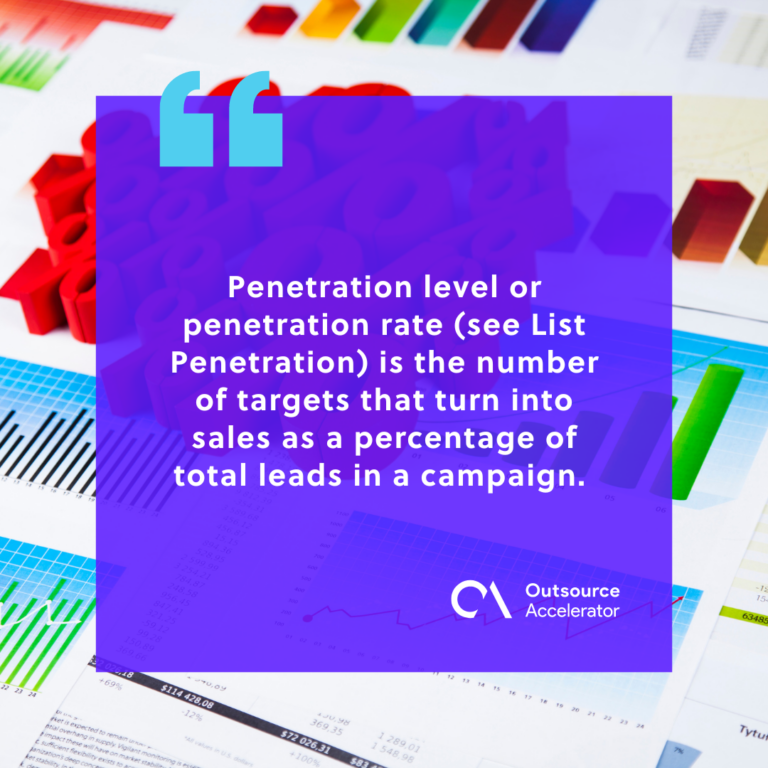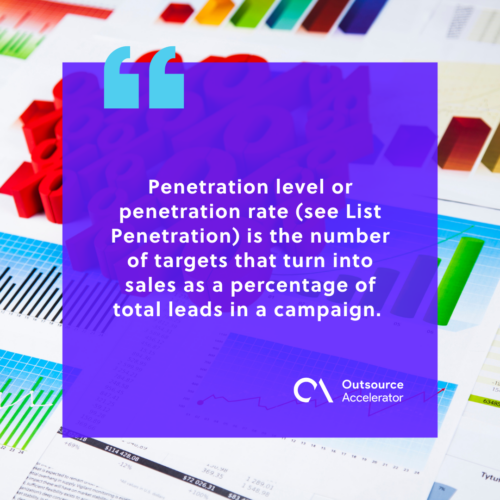 Why is penetration level important in call centers?
Here are some instances of how to use penetration level to calculate marketing results:
Distribution of products and services.

To be more successful, a company with a high penetration level can decide to expand its distribution.

Costing.

A high penetration level may provide a chance to raise prices. On the other hand, low penetration levels may indicate that your pricing model is flawed.

Sales volume.

A high level of penetration may imply that a target market is too limited and should be expanded with new products, brands, or distribution channels. A low penetration level shows that the target market is too broad.