Definition
What is a nuisance call?
A phone call is considered a nuisance call if it is unexpected or unwanted by the receiver. Calls that try to sell or offer something are a common kind of nuisance call.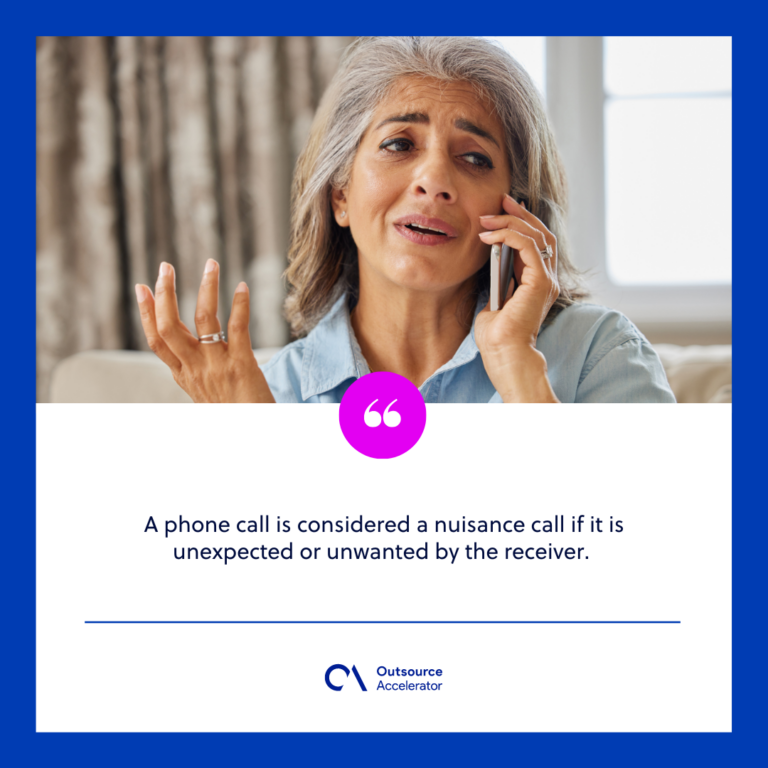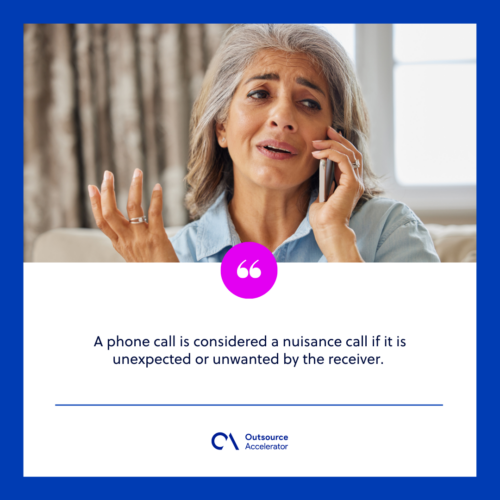 Types of nuisance call
There are different types of nuisance calls:
Live marketing and sales calls
These are calls when a real person on the other end is trying to market something, promote a product or service, or sign you up for charitable donations.
Recorded marketing and sales calls
These are calls in which you hear a recorded message hoping to sell or promote a product. The message might also encourage you to dial a button in order to talk with someone.
Abandoned calls
Some call centers have a system that automatically dials your phone number, and when you pick up and there's no available agent to connect you to, it becomes an abandoned call. You will instead hear a recorded message that the provider is trying to reach you.
These are most common in various call centers that use automatic dialing systems.
Robocalls
These are recorded messages trying to sell something when you answer the call. These calls are prohibited in many regions and are also likely to be scams.