Definition
What is non-ACD in-call?
Non-ACD in-call is an inbound call that does not rely on the automatic call distributor and is received directly by the available call center agent.
When the agent takes the non-ACD in-call, they may address the caller's inquiry or re-route them to the appropriate department based on their concern. This direct receiving of a call is possible if the caller is aware of the extension number of the agent they want to speak to.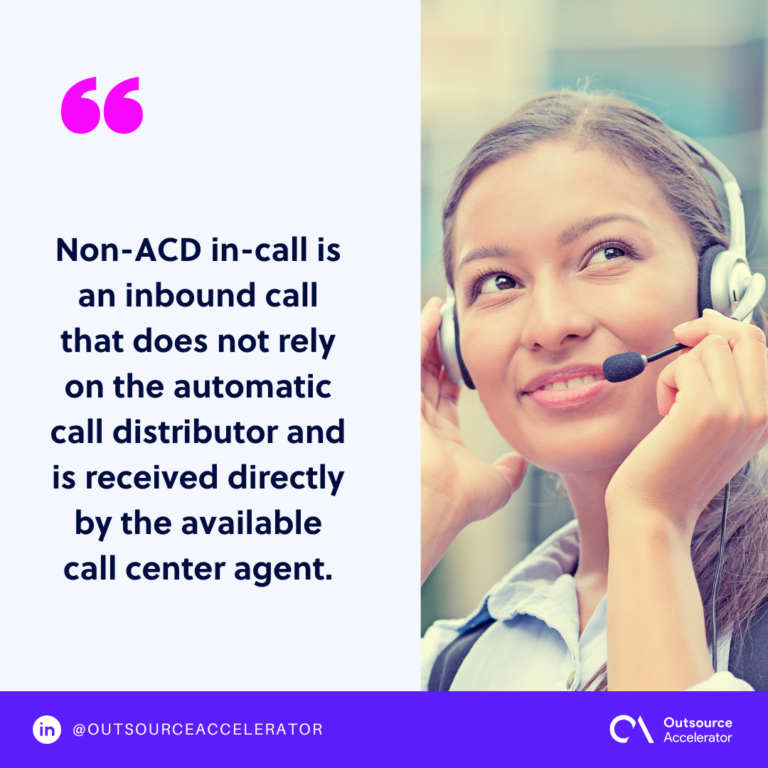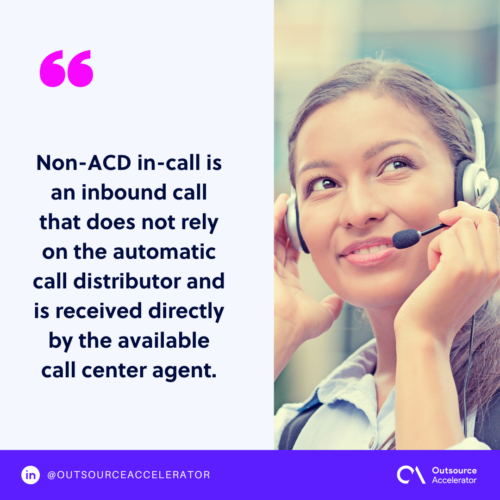 What does ACD mean in a call center?
ACD means automatic call distributor, which is a system that automatically takes inbound calls and distributes them based on the availability of the agents.
In call centers, ACD enables the screening and management of large volumes of calls so that agents are not overburdened with inquiries.