Maximum delay to abandoning
Definition
What is the maximum delay in abandoning?
The maximum delay in abandoning refers to how long the customer waited to be connected to an available agent before hanging up. This often reflects how long the call queue is and how busy the agents are.
Oftentimes, it is a factor that let's call center managers assess the situation on the production floor—be it a labor shortage or some serious system issues.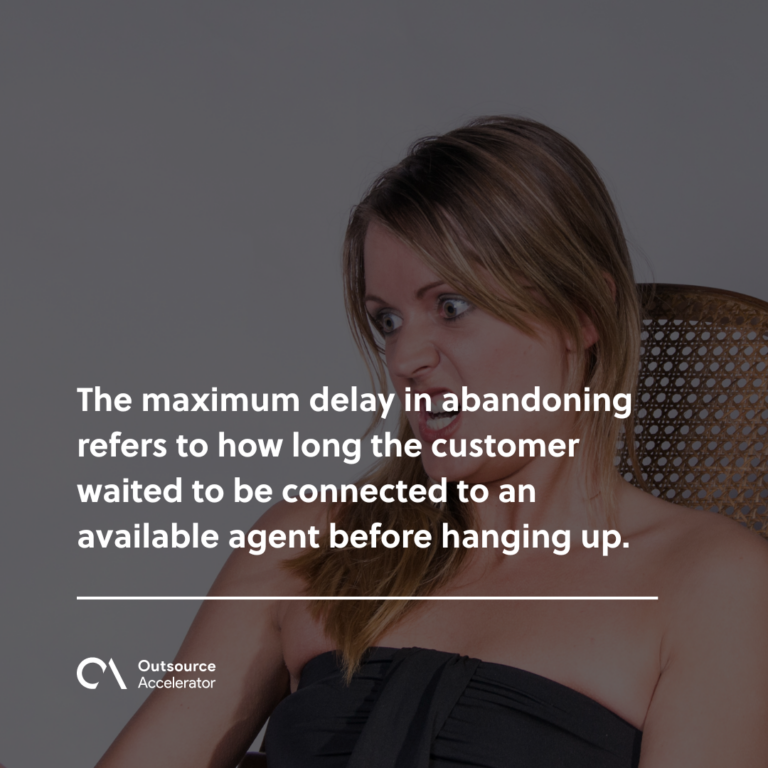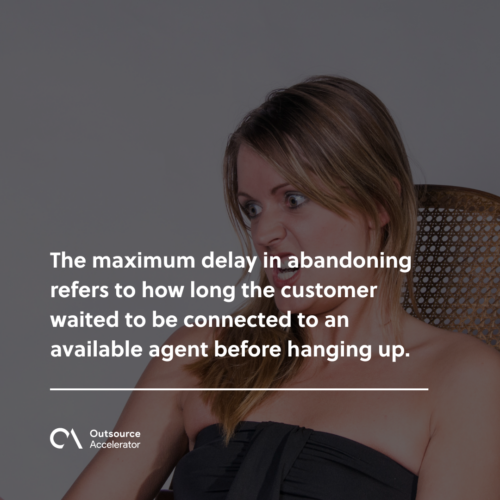 How abandoned calls affect customer satisfaction
Callers that hang up or disconnect the line before getting to a customer representative oftentimes leave poor reviews on the company's social media platforms and feedback outlets. 
There's no doubt that they feel as though the company doesn't care about their customers if their customer service representatives are frequently unavailable.
With these comments, customer satisfaction will suffer as it will escalate to prospects disengaging with the brand due to poor reviews and ratings. 
3 ways to avoid call abandonment
If a company's maximum delay in abandoning rates is cruising too high, there are ways to mitigate the issue and bring the numbers down. There are certain ways to ensure that each incoming call can be answered within a reasonable timeframe.
Hiring more employees
If the problem stems from the lack of agents on the production floor, then hiring and onboarding more people will lessen the chance of the call queue getting filled. In turn, it will lessen the chance of customers hanging up before reaching an agent.
Implementing omnichannel approaches
Lines stay busy because customers don't have anywhere else to go when they want to talk to a customer representative. Implementing other ways to contact the customer care specialists such as via chat or email will lessen the calls that the agents will take.
Developing self-service channels
Self-service channels such as online knowledge bases and chatbots can lessen the volume of calls that customer service representatives take on a daily basis. Instead of dialing the hotline, consumers can opt to solve the issue by themselves with the help of these channels.