Definition
Longest delay in queue definition
The longest delay in a queue (LDQ) is the maximum length of time a call can stay in the queue. If the time limit is exceeded, a new call will be immediately sent to the call center.
It also informs your team of the longest time a caller has been on hold before being handled. This measure enables your staff to deal with callers and knowing that they're in queues.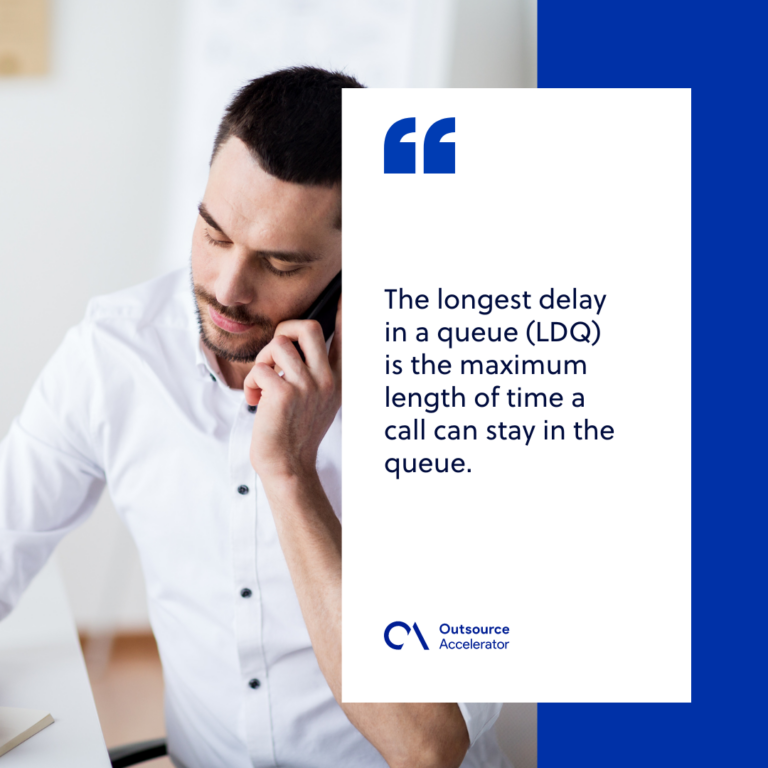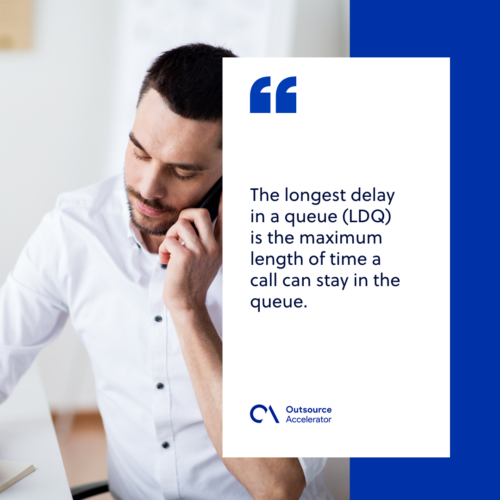 Purpose of longest delay in queue
LDQ shows the longest time a caller has to wait when making a phone call. When the longest delay is compared to the average delay, it may be determined how much the largest delay varies from the average delay.
It also serves as a key performance indicator for the customer's worst-case encounter in a day or for a certain time as a caller.
The longest delay in a queue is directly inspired by the speed of answer or call handling times, as well as the client requests received. In addition, the call with the longest delay in a queue shows the call with the slowest response time, which may be a strong indicator of customer satisfaction and commitment.
It is also affected by the number of incoming calls at any one moment, which is often random and impossible to predict for the call center.
The longest delay in a queue (LDQ) can be measured for two specific scenarios:
The longest time it took an agent to respond to a customer's service request.

The longest wait time for a consumer who is later abandoned and out of contact.
If the longest delay of a call in a queue is not far from the maximum speed with which calls are answered, it implies that all inbound calls are discussed in a reasonable amount of time, near to the average.