Definition
What is leave loading?
Leave loading, also known as annual leave loading, indicates that an employee who takes annual leave is entitled to additional payment on top of their base rate of pay, either at the start or throughout the duration of their annual leave.
Since it is determined by the employee's award, enterprise agreement, or employment contract, annual leave loading is not an absolute right. Employees who are not protected by an award or enterprise agreement are not eligible for a leave loading.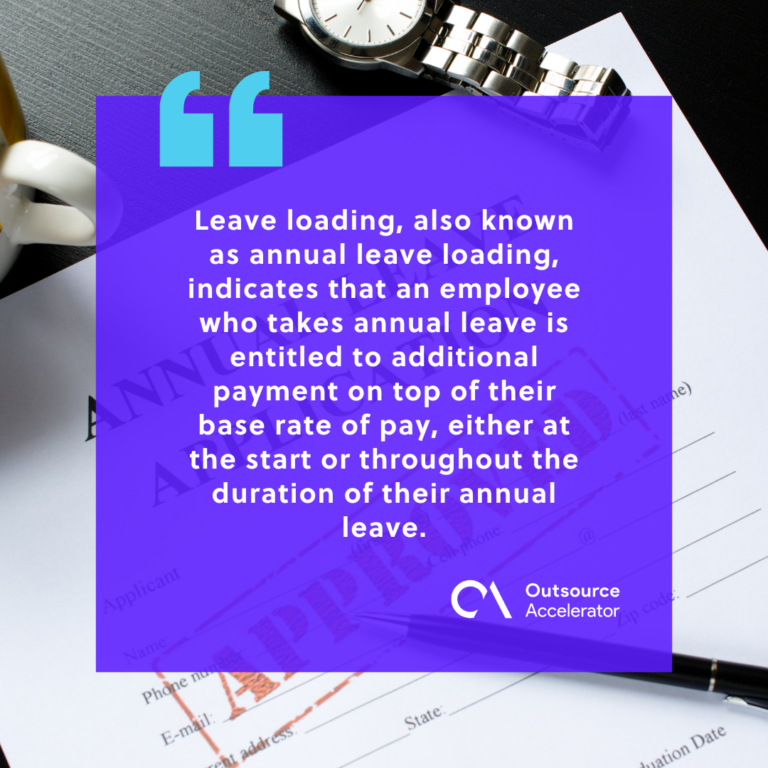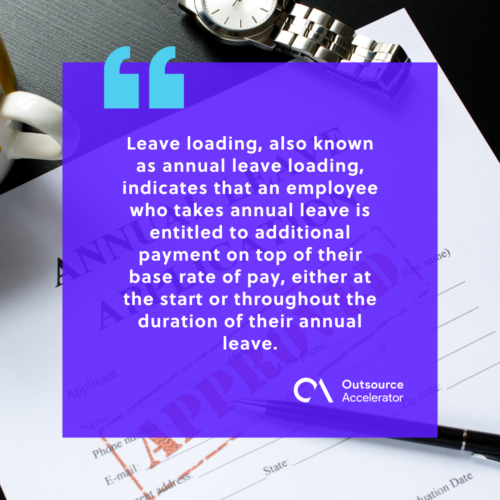 How is leave loading calculated?
According to the Australian HR Institute, leave loading is often an additional 17.5 % on top of an employee's regular salary for the period taken off. This payout is designed to compensate employees for expenses made while on annual leave.
Who is entitled to annual leave loading?
Those covered by an award agreement are usually subject to leave loading. An award agreement is a legal contract that establishes the minimum rates of compensation for a certain sector. 
There are over 100 industry or occupation awards in Australia, according to Fair Work Australia. Construction, clerical jobs, journalism, and hospitality employees are all included.
If one's line of work is covered by an award or enterprise agreement that provides for leave loading, the employee will not lose your right merely by signing an employment contract.
How do you get annual leave loading?
If an employee is qualified, they will get the annual leave loading payment along with other annual leave payments. This is generally included in the employee's regular salary, regardless of whether it is paid by the employer before, during, or after their absence.
Do you get leave loading if you quit your job?
When an employee decides to leave the company, they must be compensated for the annual leave loading if they are eligible. In addition, if an employee is eligible for annual leave loading while on the job, it must be paid out after the work is terminated.
In general, the employment contract will specify whether annual leave loading is included in the compensation or is part of the hourly rate.