Definition
What is a Java developer?
Java is one of the most popular programming languages in the world—even at this point. It's safe to say that Java developers are still in demand in a number of industries. Even the smallest businesses still need Java devs to help them support their software development.
If you want your business and/or company online, then hiring Java developers will be important for improving metrics. 
They are responsible for creating and developing applications that use and run the Java language. Like other subsectors of the development team, they are focused on utilizing Java as a specialized programming trend.
Java devs often collaborate with other devs as well, mainly web designers, web developers, and engineers. As expected, they are involved in the entire software development life cycle (SDLC) of a service or a product. 
The project manager takes care of ensuring quality testing implementation when it comes: fixing bugs; finding patches, etc., before launching code into production. But oftentimes, developers are still involved in these processes.
While some people get into these roles while studying for a computer science degree, some start off without a degree or relative experience. These people started off their careers from the ground up, often self-studying computer programming.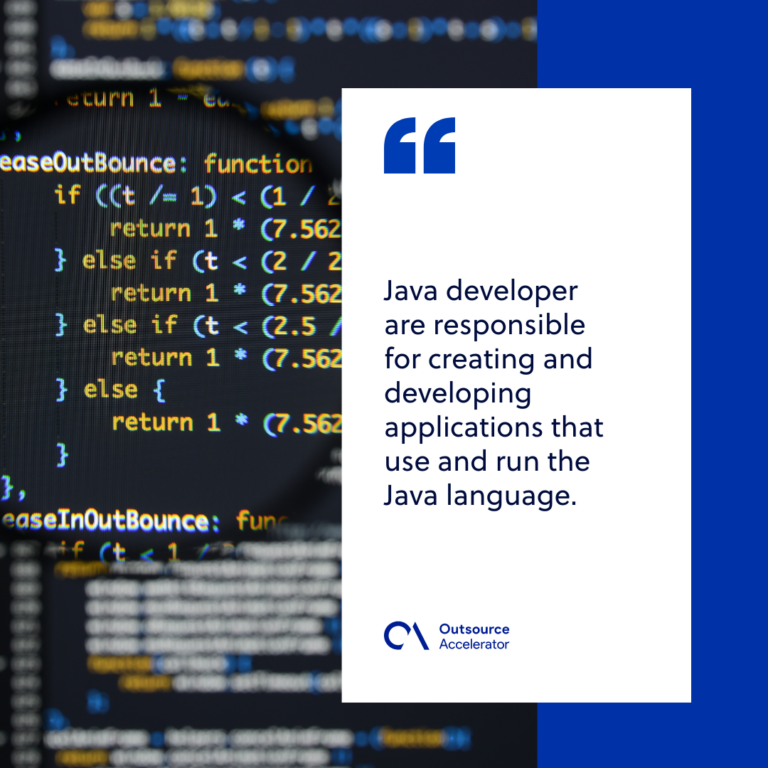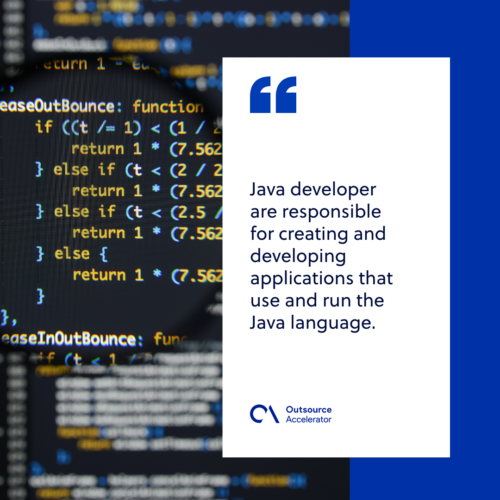 Java developer salary
Java developers are one of the most important parts of any interactive software development project. As mentioned above, they are experts in using programming trends that allow their projects to do as they intend them to be.
Keep in mind that most, if not all, developers work toward the same goal of making software programs that will make processes streamlined and more efficient.
They are one of the most well-compensated individuals in a software development team and we hope that it stays that way.
No matter how they started or how they learned, what truly holds weight is their willingness to do the job right.
Java developer salary: US vs. PH
Annual Java developer salary

Junior developer

Mid developer

Senior developer

United States

US$80,000

US$110,000

US$130,000

Philippines

₱258,000

(US$5,143.80)

₱560,400

(US$11,172.81)

₱974,174

(US$19,422.30)
Bear in mind that these figures are heavily dependent on external factors that may affect one's annual income. These wages are also base salaries, meaning bonuses and incentives aren't factored in.
In the table above, we can see that in the US, java developers are compensated higher than their PH-based counterparts. 
For instance, a junior developer with 1 to 4 years of experience can get around US$80,000 in the US or ₱258,000 (US$5,143.80) in the Philippines.
Another comparison can be made between mid-level developers (5 to 7 years of experience) in the US who get $110,000 in comparison to the Philippines' ₱560,400 (US$11,172.81).
Finally, senior employees that have more than 8 years of experience get paid $130,000 in the US and around ₱974,174 (US$19,422.30) in the Philippines.