Definition
What is intraday management?
Intraday management is the process of workforce planning that enables tracking current-day volumes and patterns and making adjustments to schedules as required. It allows managers and agents in a call center to respond rapidly to changing situations.
Intraday management eliminates the effect of unexpected events by rebalancing each day's workload with sufficient human capital to provide a high level of service to customers effectively. 
It controls the distribution of agents to each channel and maintains tracking of workloads throughout all channels.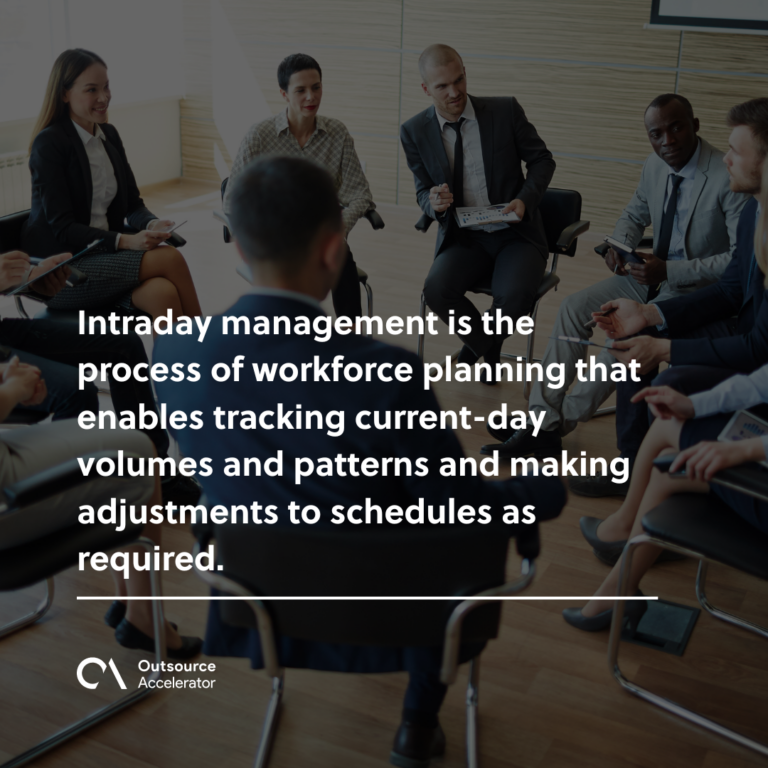 Importance of intraday management in call centers
The primary importance of intraday management is it reduces the effects of unexpected events by reallocating resources to deal with problems as they arise. It also lowers service peaks and valleys, ensuring reliable performance and ensuring that every customer is handled as a company expects.
This process can predict the potential effect of a change in the schedule or an unexpected event on the day's service level if a difference in the schedule is requested or an unexpected event occurs. 
When staff is sufficient, intraday management can accept requests and delay less necessary work when call amounts are higher than expected.
It will smooth out the peaks and troughs in the day's results by redeploying agents, tracking call volumes, and keeping a close eye on the day's operations.