Definition
What is an interest rate?
Interest rate refers to the percentage of a loan's principal amount that a lender charges the borrower. 
The interest rate is the cost of debt for the borrower and the profit on the blender in the amount of loan. For instance, if you take out a $500,000 mortgage from the bank with an interest rate of 5%, you will have to pay $525,000 and the lender will earn $25,000 in profit.
The interest varies depending on the type of loans, such as the purchase of real estate, mortgage, cars, business capital, and many others. 
According to Bankrate, as of June 2022, the average mortgage interest rate is peaking at 5.43% with an APR of 5.4%. APR stands for annual percentage rate, including both loan interest rate and loan charges. Simply put, it is a total cost of credit. 
Typically, when a lender considers a borrower a "low risk," the interest rate is lower. Meanwhile, if the borrower is "high risk," then the interest rate is higher. 
Further, the important factors in determining the interest rate in the economy are usually the influence of inflation, supply and demand in the market, and tax treatment. 
Interest rates have a direct impact on inflation as it affects the bank loan money transmitted in the economy.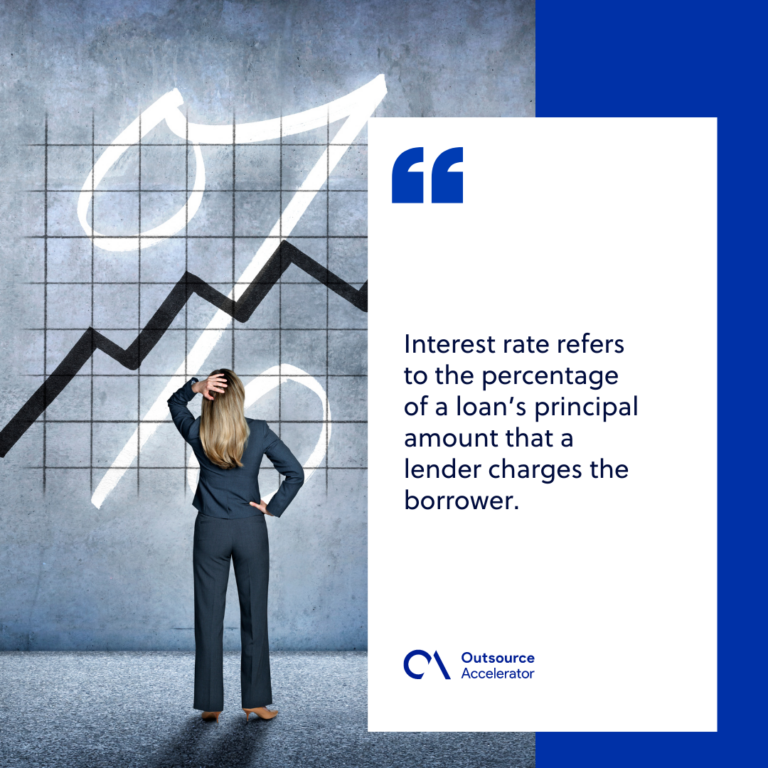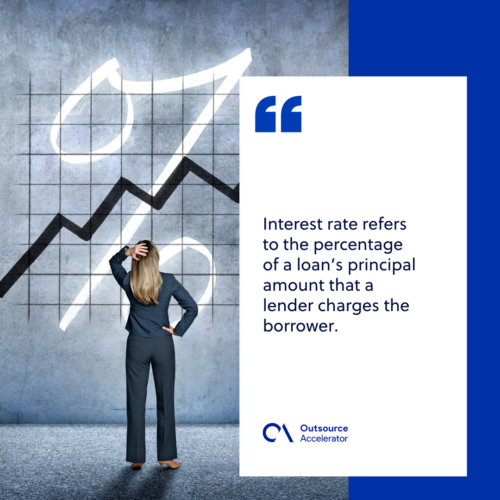 How to calculate interest rates?
In the bank interest rate system, there are fixed rates and variable rates. Fixed rates will remain throughout the period of a loan. Variable interest rate eventually changes and increases. 
Here are two methods for calculating interest rates. 
Simple interest rate 
Simple interest rates are an easy method to calculate interest rates. It is usually applied for car loans or short-term loans. You can get the simple interest rate by multiplying the interest rate of the principal amount by the number of days passed between the payment. 
This method is often calculated on a daily basis, which encourages the borrowers to pay the loans ahead or early on the due date. 
Compound interest rate 
Compound interest rate, on the other hand, is when the borrower pays double the interest. It applies to the initial principal and the accumulated interest prior to the period of a loan. 
This has always been part of investments, business transactions, and financial products, which aim to stretch the multiple periods or even years. 
For lenders such as banks or investors, interest rates are considered an advantage, with the hope that the money they lend becomes doubled in the future.
Why does interest rate matter? 
Interest rates play a crucial role in our financial expenses. It's hard to determine which loan type is better to get a good interest rate. 
It is considered either a lost opportunity or profit to a particular entity. To take full control of your expenses, one must understand the interest rate of loans before purchasing something. This way, a better decision can be made for strategic budget management.