Inbound Calls Average Speed of Answer
Definition
What is inbound calls' average speed of answer?
Inbound calls average speed of response, or ASA, is a concept that is commonly used in Inbound Call Centers. It usually includes the duration that callers must spend waiting in an unseen queue. It does not involve the time that callers must spend browsing through the Interactive Voice Response system (IVR).
The inbound calls average speed of response is about operating an efficient call center by determining the fastest way to getting customers' questions addressed or issues resolved. This involves understanding the metrics that must be recorded, transcribed, and evaluated to extract actionable insights.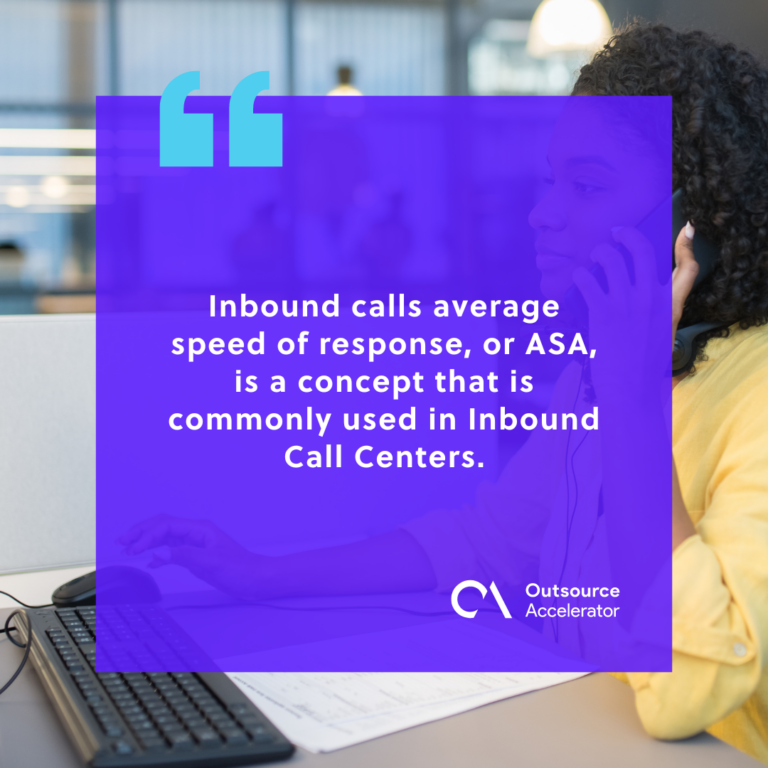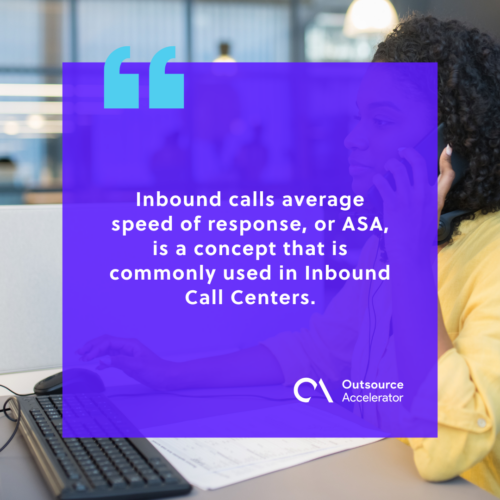 Importance of inbound calls average speed of response 
The inbound call's average speed of response is frequently used as a rough estimate of consumer satisfaction. Call center managers perform an outlier analysis and an abandonment rate analysis to better understand the impact of ASA on customer satisfaction.
Call centers have identified an appropriate range for ASA. It is best to keep the ASA low and within that range. High ASA has a negative effect not just on clients, but also on a call center.
Cut back on the average speed of response to inbound calls to enhance customer service. Call center managers must have a clear understanding of what ASA is, how to calculate it, and the effect that high ASA can have on clients, agents, and the call center as a whole to be effective.