Definition
What is the First Contact Resolution (FCR)?
First Contact Resolution or FCR is a metric that shows the percentage of total calls or requests through various communication channels. These are addressed in the first interaction without restarting the conversation or switching to a different agent.
It's a metric that gets mixed up with First Call Resolution, which has the same abbreviation. 
On the other hand,First Call Resolution only tracks the voice channel. One-call Resolution is another term for this concept.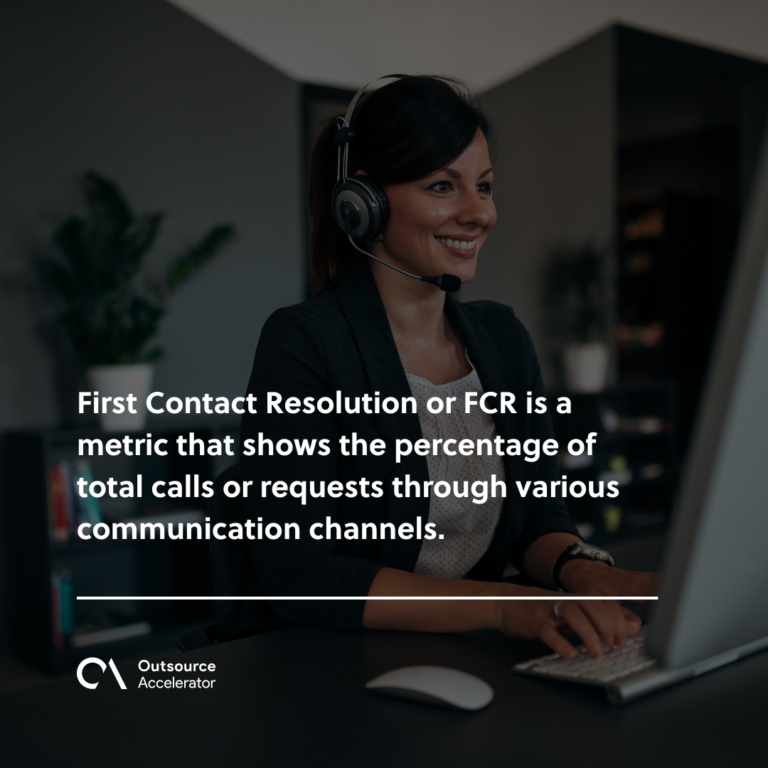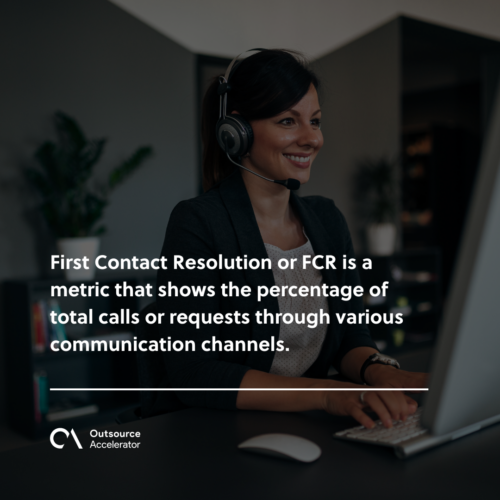 Importance of First Contact Resolution(FCR)
Both the consumer and the contact center benefit from measuring and improving their first contact resolution rate. Customers are more likely to be happy if their questions are answered immediately. They are also satisfied if they don't have to repeat themselves to multiple officers. 
FCR is an important factor of customer satisfaction that can and must be evaluated. A low FCR rate indicates that your agents are underperforming in terms of productivity and customer satisfaction.
In contrast, high customer satisfaction levels are typically correlated with high FCR rates.
What is the ideal first contact resolution rate?
Usually, between 65% and 75% is considered as the average first contact resolution rate. Anything above 75% is regarded as a strong FCR rate.
However, just because you're above or below 65% and 75% doesn't mean you have a good or poor FCR rate. This is because FCR rates differ significantly from one company to another.
The FCR rate is determined by the type of service or product you have. Many factors can influence your FCR rate, including how your organization manages tickets and the resources you use to manage them.
Best practice to achieve higher first contact resolution
Many consider first contact resolution to be the best indicator of contact center effectiveness, as fewer companies use talk time to target agents. The efficiency of running costs, customer satisfaction, and employee satisfaction can significantly improve the FCR.
Here are some of the essential things to consider to achieve higher first contact resolution:
Provide qualitative insights so that agents have the requisite customer knowledge at all times.

Determine your omnichannel mix based on agent accessibility. Avoid spreading out across channels if resources are scarce, which can result in extremely long response times.

Define resolution method maps for as many requests as possible, even if it means increasing the efforts to create contact center scripts.

Check for any technological gaps stopping consumers from receiving a fast fix, such as an unnecessarily complicated IVR menu.

Teach agents empathy and active listening so that customers don't mind politely standing on the line until their problem is resolved.

Choose skills-based routing such that requests are routed to an agent in the appropriate department who speaks the client's local dialect.