Definition
What is a DM?
DM stands for direct message or direct messaging. It rose to popularity on Twitter and Instagram, as private conversations in the platform are widely referred to as DM. Other social media apps also have their own version of a DM.
For instance, Facebook users can send private messages or PM to their friends, family, and even pages. Regular LinkedIn users can send a message to their connections, while premium members can send an InMail to people.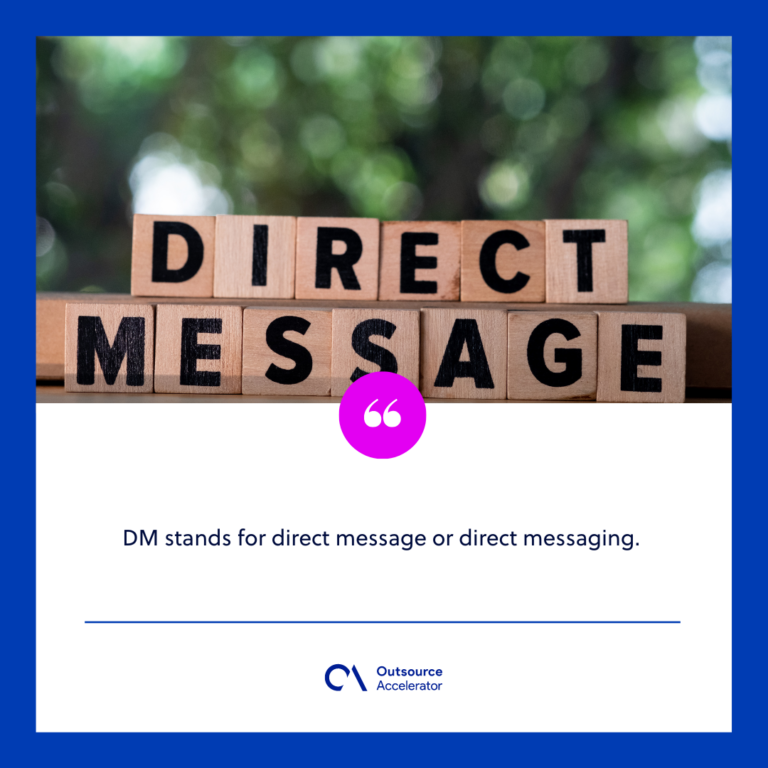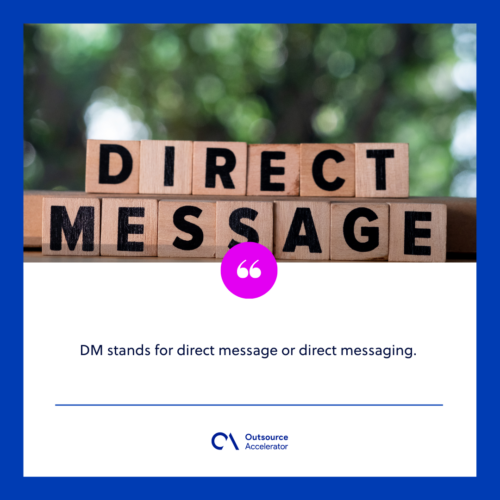 Pros and cons of DM for businesses
Like any other solutions for businesses, connecting to customers through DM can be both beneficial and risky. The key is to use multiple channels to reach out to different sectors of the target audience.
Pro #1: Instant connection with the target market
When sending a chat, companies can immediately be connected to an individual—this goes both ways. Customers and clients can send DMs to businesses to ask a question, give feedback, or initiate a purchase.
Pro #2: Quick respondence
Both businesses and customers want fast replies. The faster the message gets read, the faster the response will be sent and the more efficient the transaction will be. 
With a quick response rate, businesses can accommodate more customers, ultimately leading to more closed deals and sales.
Con #1: Potentially unprofessional image
When it comes to business-to-business (B2B) lead generation, some people may find a direct message unprofessional. Depending on the context and setting, reaching out via email could play out better.
Con #2: DMs getting buried in a pile
Direct messaging is one of the most popular ways to get in touch with someone. A company's DM might get buried with other unanswered messages if the recipient has piles of other chats in their inbox.