Definition
What is Chat Support?
Chat support is the real-time communication between a customer and customer support provider, most likely through instant messaging. These conversations are usually done via the pop-up dialogues embedded on the company's website. Customers can type questions or clarifications on the pop-up dialog box, and the customer support provider (it could be a person or a bot) can quickly reply to them in the same window.
Chat support is a convenient and cost-effective way to make sure your customers are getting the help they need.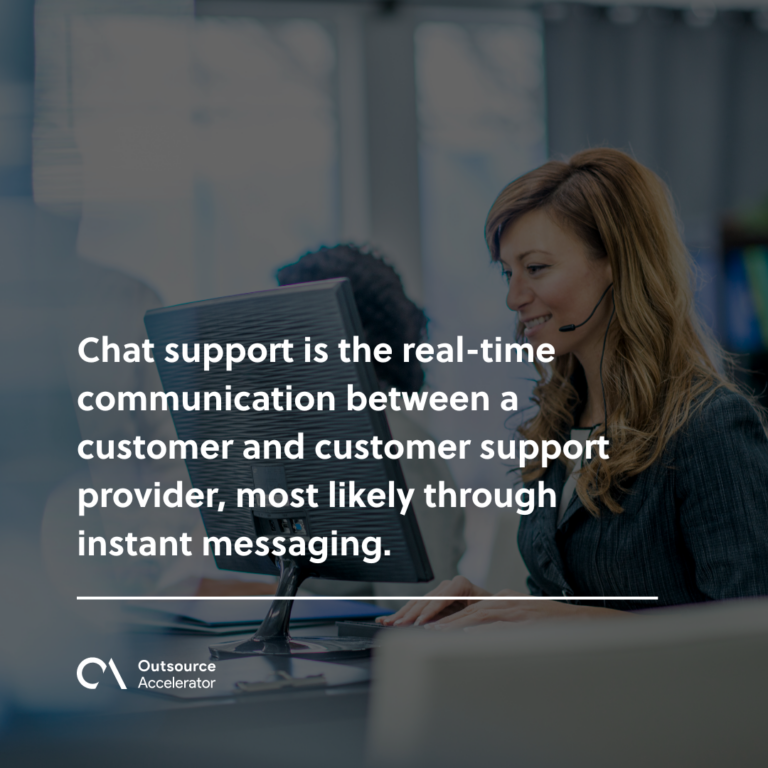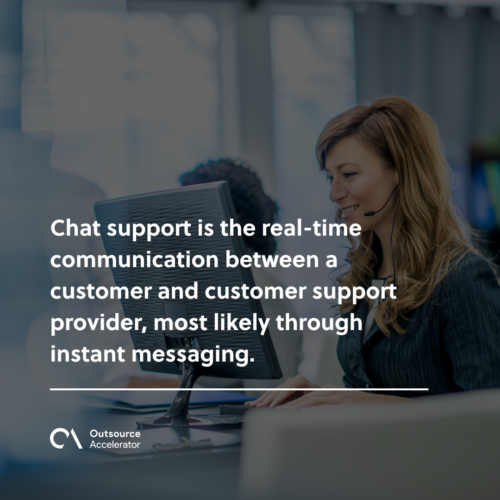 Benefits of using live chat support
There are so many benefits to integrating live chat support on your company's website. Here are some of its advantages:
Improved quality of customer service

Faster problem resolution

Expanded reach

Reduced expenses

Personalized brand

Increased customer satisfaction

Boost in agent productivity