Definition
What is a call guide?
Call guides are the structure to a call while allowing telephone representatives to use their terminology. It will enable agents to construct the conversation by asking the appropriate questions to get specific information.
These bits of information are valuable to the company since they help build a narrative of the customer's demands and desires.
Call center representatives can listen to a prospect's or customer's comments and reply while still considering all of the call guide's parts. Call guides can be customized and vary from one company to the next.
They are tailored to the unique characteristics of each company's products, services, and customer service processes.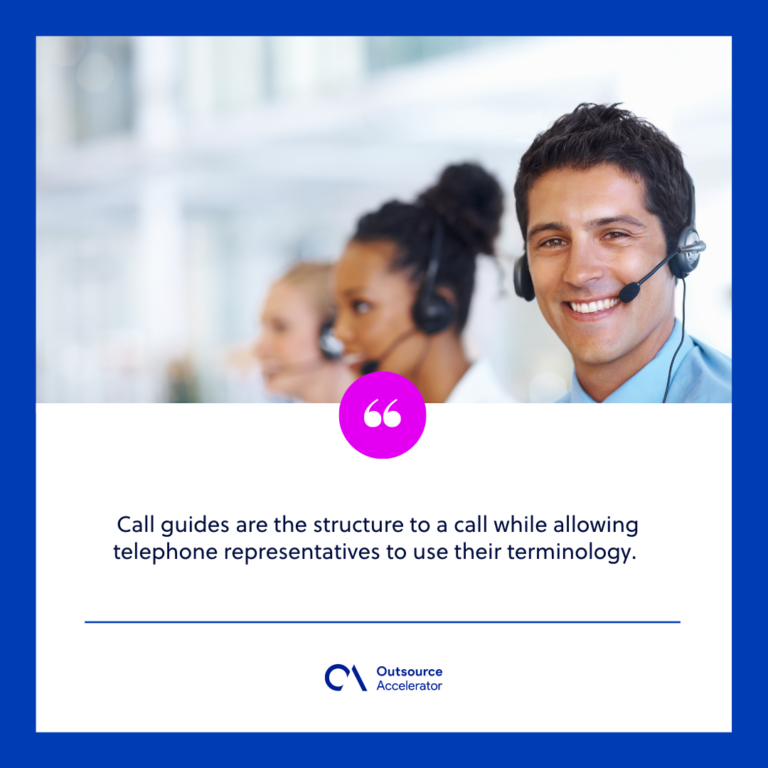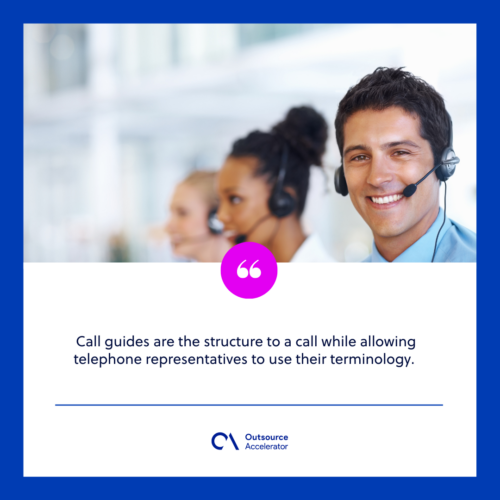 The advantages of a practical call guide
In a call center, the primary goal of the call guide is to create interactions that are both fun and productive in resolving customer difficulties. These solutions are vital for getting the most out of your call center.
Customers are more likely to remain loyal to a company after receiving such calls. Businesses must improve their call guides and, as a result, the level of service given by their agents. 
Agents can create rapport with clients and give excellent service by employing an efficient call guide. Furthermore, call guides are advantageous to the firm because they enable data collection.