Definition
What is call center interval?
Call center interval is a reporting method that shows an agent's workday in smaller time segments, called intervals. This enables the management to analyze data, especially call volumes, in smaller pieces.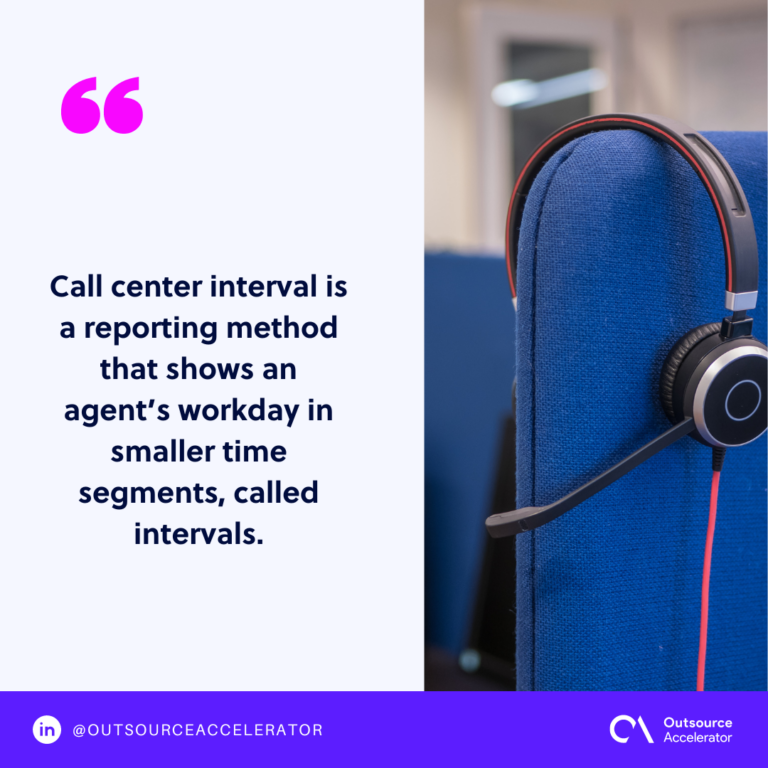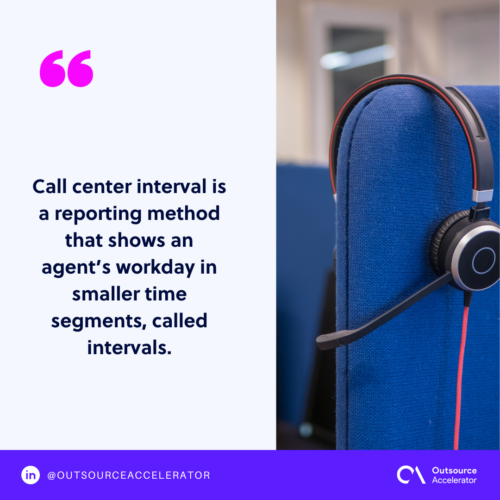 15 minutes, 30 minutes, or 60 minutes are the common intervals used in this reporting. Typically, smaller call centers with fewer agents use longer internals for their call center reports.