Definition
What is call blending?
Call blending is a system that allows both inbound and outbound agents to make outgoing calls when there is a high demand for them and when incoming calls are late. This automated system makes it simple for call center agents to use, saving time and ensuring full availability. 
Call blending uses a predictive dialer, which tracks the status of upcoming calling activity and the accessibility of the agent pool. When the volume of incoming calls decreases to the point that agents are idle, the device initiates outgoing calls.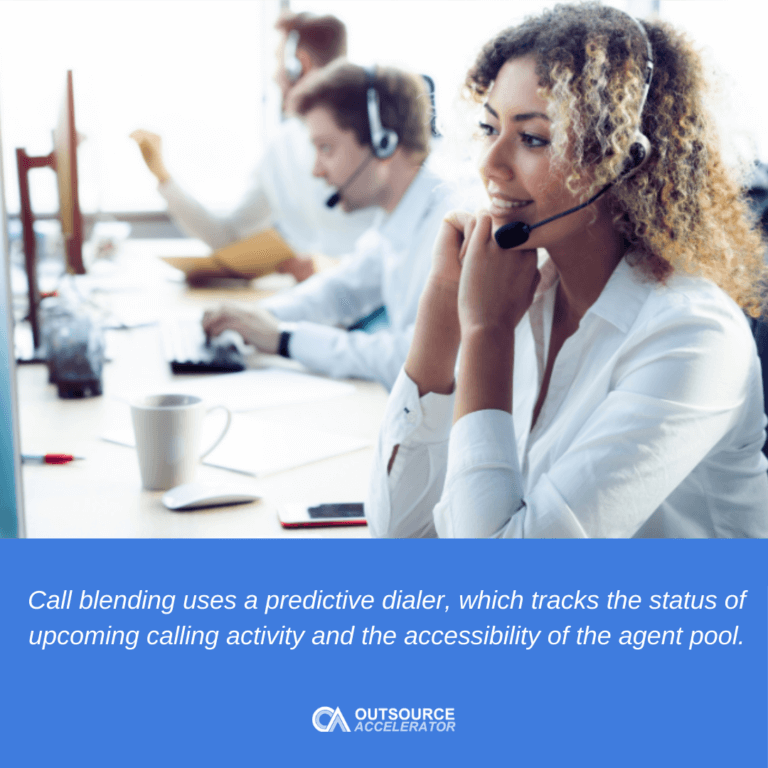 Importance of call blending
Previous call center systems require agents to manually change their computer settings while managing inbound and outbound calls, which took a long time. They struggle because the tasks of calling outbound numbers and answering inbound calls are separated. 
Call blending is a telecommunication software solution that allows individual sales agents to manage both inbound and outbound calls, increasing the flexibility of an entire call center.
Call blending allows for the smooth delivery of both inbound and outbound calls to the dispatcher, controlling outbound call volume based on inbound traffic. When inbound traffic increases, the dialer reduces the number of outgoing calls dynamically to reach the inbound service level.
Increased agent efficiency, simplified staffing, and better customer service are the typical call blending results.