Definition
What is call blending?
Call blending refers to the manner of being able to make outgoing calls while also at the same time, while receiving inbound calls. Agents that handle both inbound and outbound calls are called blended agents. 
This process helps control the volume of outgoing calls according to inbound traffic. A call blending system makes it simple for call center agents to use, saving time and ensuring full availability. 
Traditionally, a call center specializes in either outbound or inbound calls. With call blending, call centers today are able to provide both services without having to utilize individual call center software.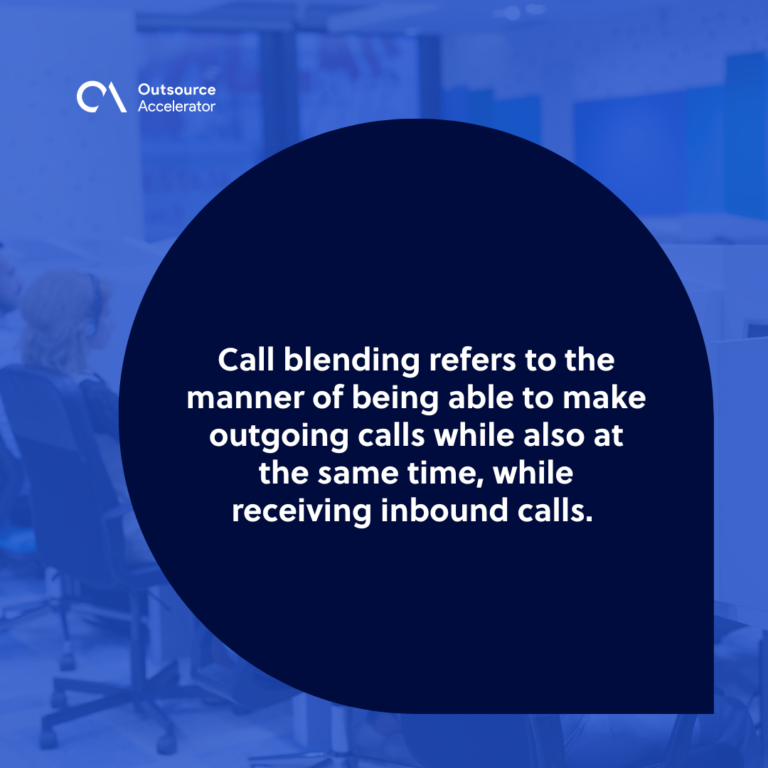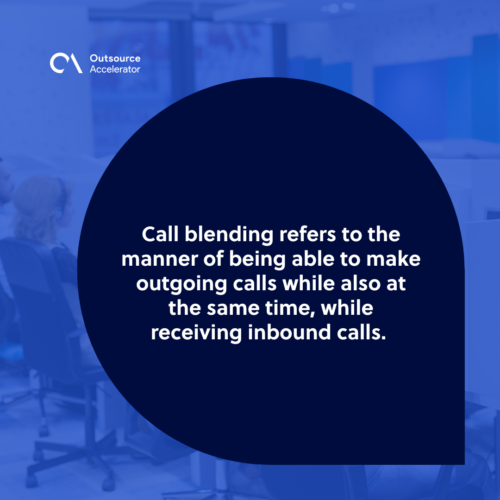 Call blending: What is a blended dialer?
A blended dialer makes it possible for call centers to optimize their call center operations, particularly for both inbound and outbound calls. This type of tool lets agents automatically connect to outbound and inbound calls. 
Examples of a blended dialer include – automatic call distribution (ACD) tool, which automatically receives and distributes incoming calls. 
Another example is a predictive dialer, automatically dials outbound calls, which helps in optimizing the agents' drop rates and waiting times. These blended dialer tools can be integrated with call center software.
Importance of call blending
Previous call center systems require agents to manually change their computer settings while managing inbound and outbound calls, which took a long time. They struggle because the tasks of calling outbound numbers and answering inbound calls are separated. 
Call blending is a telecommunication software solution that allows individual sales agents to manage both inbound and outbound calls, increasing the flexibility of an entire call center.
Call blending allows for the smooth delivery of both inbound and outbound calls to the dispatcher, controlling outbound call volume based on inbound traffic. When inbound traffic increases, the dialer reduces the number of outgoing calls dynamically to reach the inbound service level.
Increased agent efficiency, simplified staffing, and better customer service are the typical call blending results.