Definition
What is business as usual (BAU)?
Business as usual (BAU) refers to an organization's day-to-day routine. It covers work performed to meet contract requirements or duties that are critical to the company's daily operations.
It is a common expression used to emphasize an uninterrupted course of activities despite major holidays and unfavorable circumstances such as storms or, as in recent times, a pandemic.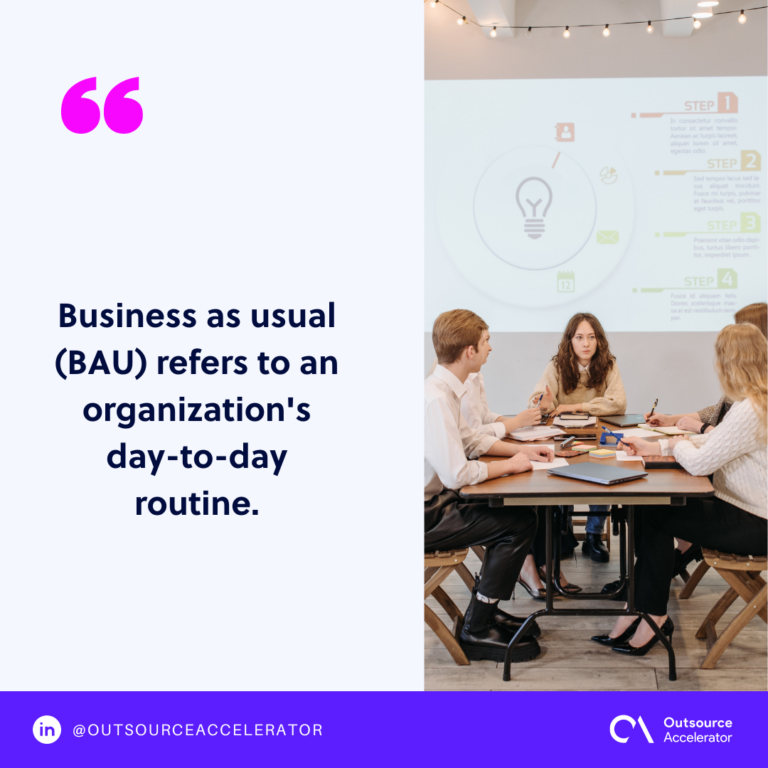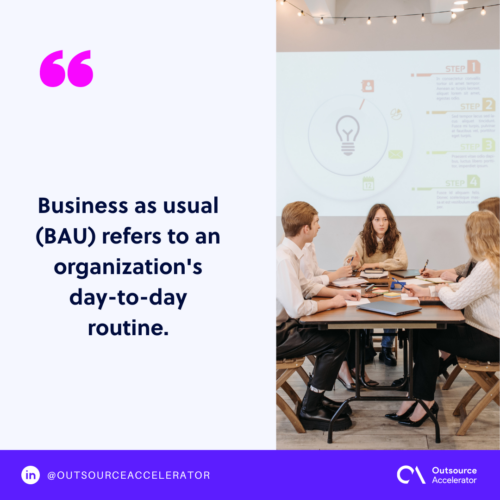 How to encourage employees when doing business as usual
Business as usual, especially in these challenging times, can be difficult as management has to consider the workforce as well. Employees may not be equipped or mentally ready to keep the operations going. 
In this case, here are some tips to encourage your teams during business as usual.
Ensure that the entire team is involved
Management should ensure that every team member knows the new processes involved in BAU. There will be no disparities in productivity between members and management if everybody knows the role they have to fulfill and expectations are clearly set. 
Maintain communication
As with other business aspects, proper communication is the key to workplace harmony and engagement. Management should organize team and corporate meetings to reaffirm the common knowledge of BAU. 
Monitor the teams
Management must monitor departments on a regular basis to ensure that they are comfortable with new systems or procedures. It will be simple for members to keep track of any new changes that occur inside the organization.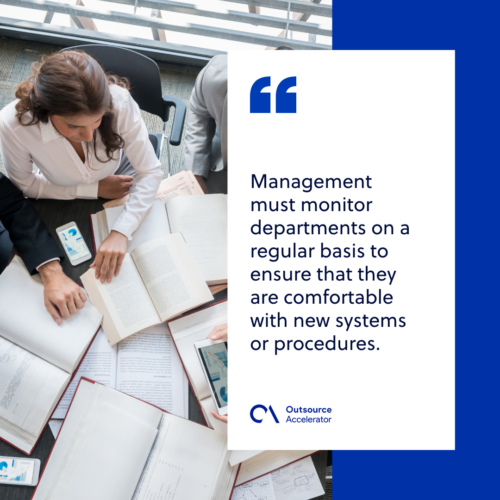 Difference between BAU and project work
As part of ensuring employees keep up smoothly with business as usual, it's important to distinguish whether they're working on a project or just operating as normal. 
Business as usual
Daily routines and procedures are the same.

The same outputs are produced.

The work is ongoing and not time-bound.
Project work
A new product or product modification is introduced.

Output needs to be produced within a specific amount of time.

Some changes are applied to procedures, including the creation of a new BAU.