Definition
What is an available state?
Available state refers to how long an agent is available after taking a call. This feature was developed to assist call center managers in seeing who on their team is open to taking a call. 
This counts towards the agent's productivity rate, revealing how much of their day is spent taking and making calls.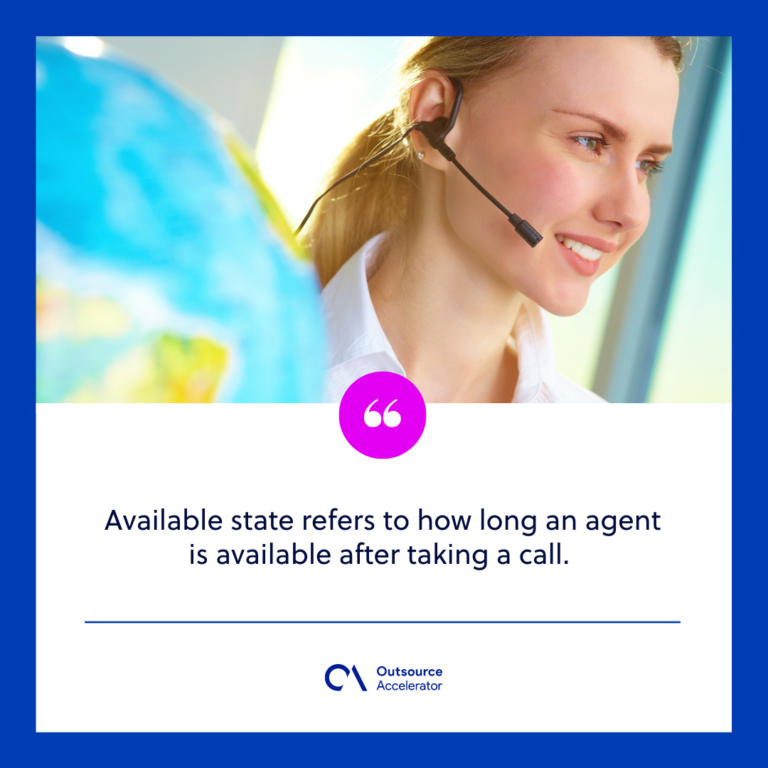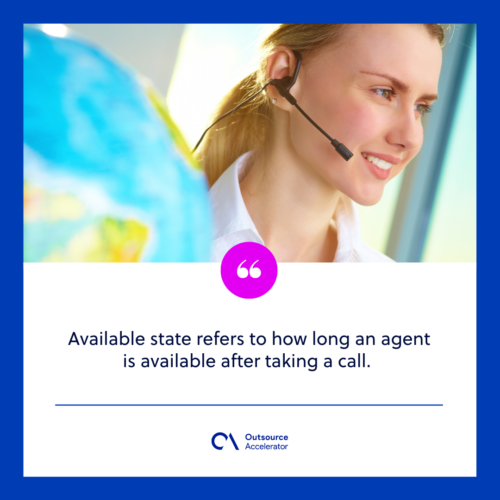 How long should an available state go for?
The available state can be as short as a minute or as long as an hour, depending on the call volume for the day and how many agents are active and online. Definite numbers are exclusive to each contact center and department.
For busier days, the availability state of the agent can be as short as a few seconds in between calls and open tickets.
Managing the available state of call center agents
In some cases, an agent can game the system by making themselves appear engaged and unavailable whenever a ticket comes in and they are next in line. Once the ticket gets assigned to another agent, they will make themselves available once more. 
Managing and monitoring the availability state of agents can prevent these instances from happening.
Observing peak hours
Peak hours may vary across time zones, but as a general rule of thumb, early mornings, lunchtime, and late afternoon hours can be as busy as they can be.
By observing who are the agents with the most availability during peak hours, call center managers can balance the workload by requesting call transfers to those agents.
Monitoring the average handle time (AHT)
By observing an agent's AHT, supervisors can figure out the representatives that take too long to resolve a problem. There are certain factors that can affect one's AHT:
The agent is unfamiliar with the issue or concern.

The customer is too engaged in the conversation.

The agent is manipulating their unavailability to avoid another call.
The AHT is a key performance indicator (KPI) that may reflect why agents have such a low or high availability time.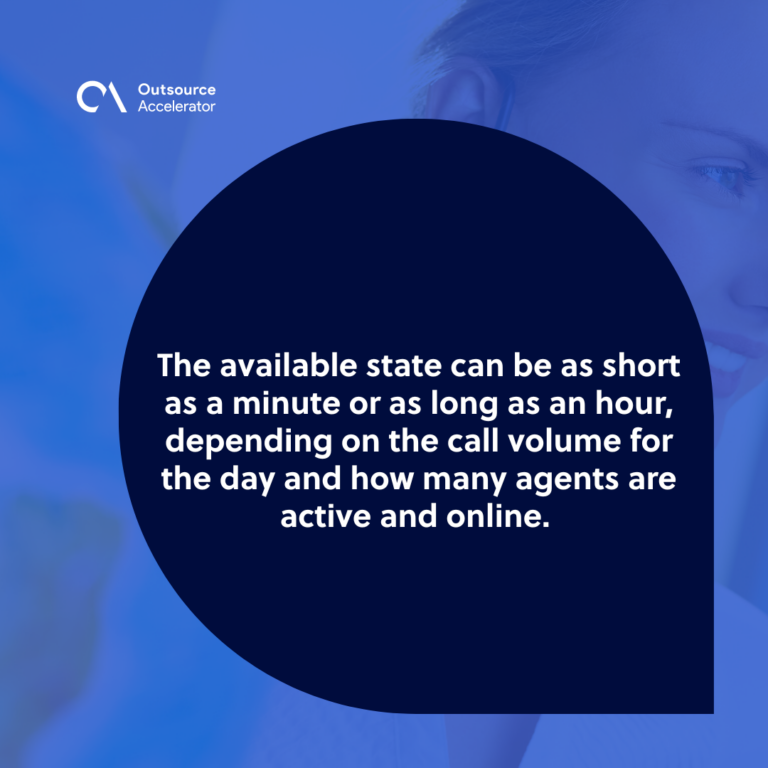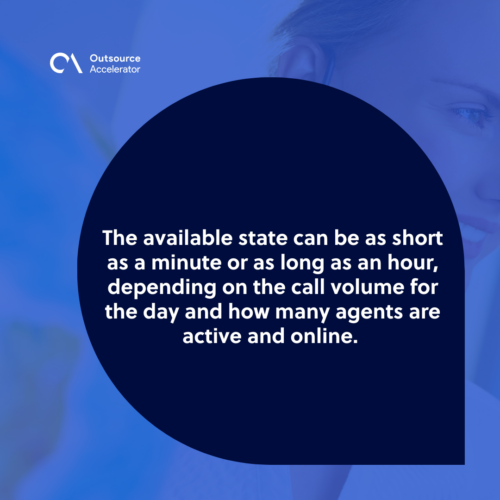 What agent available state tells management about productivity
In most cases, customer support representatives are still productive even if they have longer-than-usual availability time. Maybe it's past busy hours, or calls have slowed down thanks to omnichannel platforms.
A low availability state can be problematic if the call center agents are not given enough time to recuperate after each call. While a contact hub is almost always busy at any given time, downtime should still be expected and breaks should be mandatory.
If agents are reprimanded and written up for having even a couple of minutes of availability, then it may lead to high employee turnover in the long run.