Definition
What is an automatic call sequencer?
An automatic call sequencer handles incoming calls and informs the caller that the call has been placed on hold. It also contributes to display the length of time each caller has been put on hold.
Queued calls are sent to the next available agent in the order that they were received, allowing you to handle customers effectively. While on hold, the client will be shown his current position in the line as well as its projected wait time.
Custom music or announcements will also be played while on hold. The overall number of callers who can wait in the line is controlled by the total number of representatives appointed to handle the queue and the total number of voice channels available.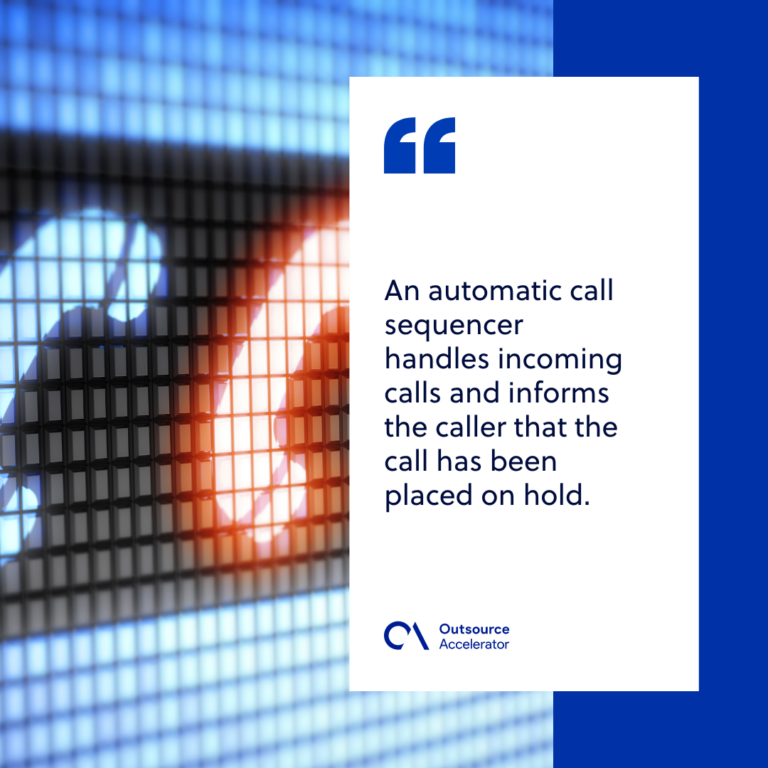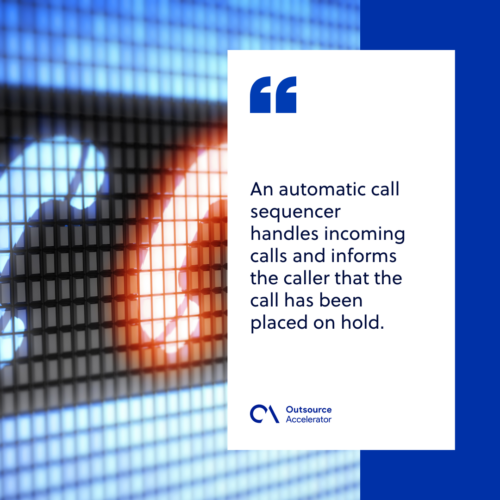 What is the main function of an automatic call sequencer?
The call sequencer's primary role is to control available call center agents to incoming calls. A flashlight signifies a pending call, with the quickest flashing indicating a call that has been pending for a significant period.
A call sequencer is a basic and low-cost gadget that keeps track of incoming calls, how quickly they are answered, how long people wait, and how many people abandon.
When ACD lines get clogged or when call center agents take breaks, the automatic call sequencer can hand off work to them. While the call center agent is speaking with the client, if there are other possibilities to sell other items or services, the automatic call sequencer (ACS) will take over by transferring more calls to other agents.