Definition
What is Asynchronous Messaging?
Asynchronous messaging, sometimes referred to as "async messaging," is a type of messaging solution where both parties do not need to be concurrently active in the conversation. The system places the sent message on queue, and it does not require an immediate response to continue processing.
Email, text messaging, and recorded audio and video are perfect examples of asynchronous messaging.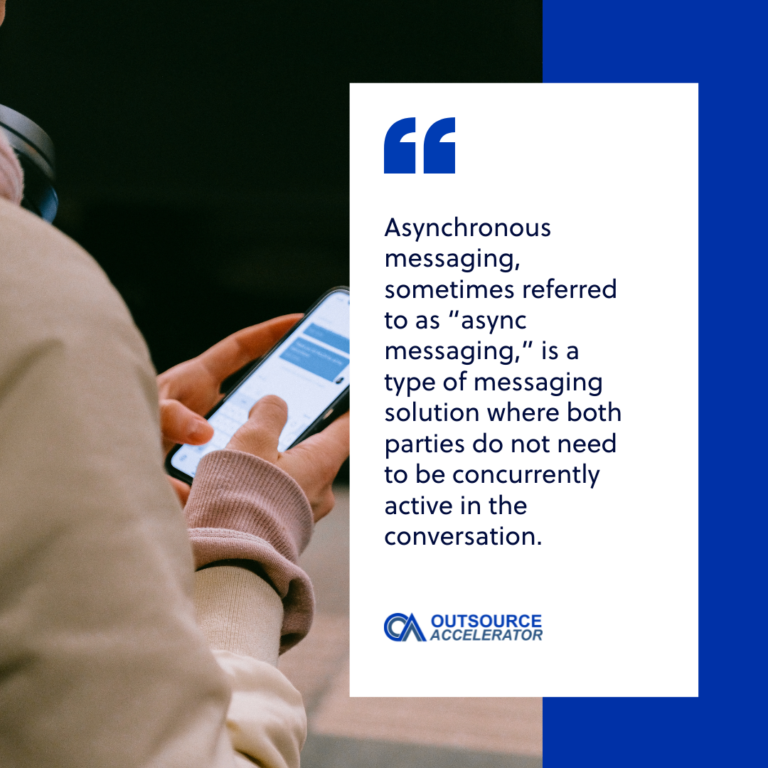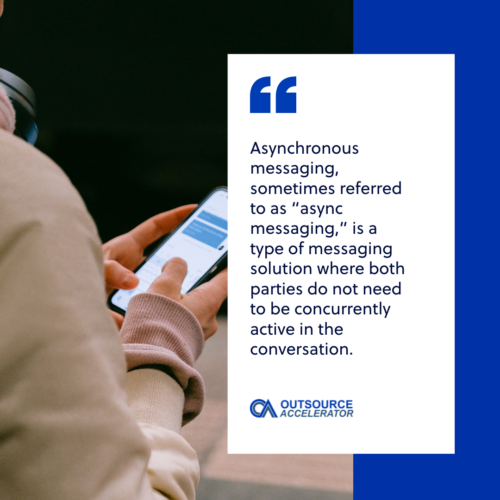 Asynchronous vs. synchronous messaging
Another type of messaging solution is Synchronous messaging. Synchronous messaging is a two-way communication, and needs the people in the conversation to be concurrently active. A will need to send a message to B, before B gets to reply to A.
It is a communication method where the client waits for the server to respond to a message. Some examples would be text chats, online presentations, virtual classrooms, and instant messaging.