---
---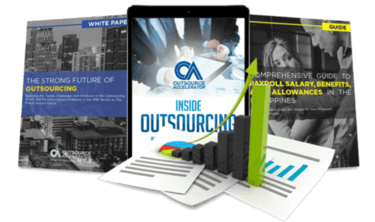 Outsource the right way, the first time
Get up to speed in outsourcing with this all-in-one tool kit
GET YOUR FREE TOOLKIT

PARTNER

PRO
UNVERIFIED
About Hello Rache
Hello Rache provides medical and dental professionals with Healthcare Virtual Assistants (HVAs) to improve workflow, save time, and make more money by removing the burden of in-room EMR documentation and other back-office tasks. It was founded by Dr. Mark Carnett, a family physician, in 2017. He wanted to find a better solution after years of fighting with his EMR and working after 5 PM.
That's when Hello Rache was born. Dr. Carnett has been using HelloRache healthcare virtual assistants in his practice in Arizona for three years now. It has saved him lots of stress, money, and most importantly, time.
100% of their healthcare virtual assistant workforce is based in the Philippines–a beautiful country known for a friendly, hard-working labor force. By hiring through Hello Rache, you are providing steady employment and a higher standard of living to Filipino families.