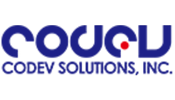 ---
---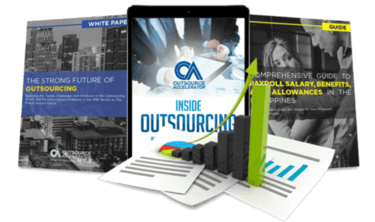 Outsource the right way, the first time
Get up to speed in outsourcing with this all-in-one tool kit
GET YOUR FREE TOOLKIT

PARTNER

PRO
UNVERIFIED
About CODEV Solutions Inc.
"CODEV Solutions, Inc is an offshore software company located in Pasig City, Philippines. Established on May 1, 2009, CODEV Solutions is a Security and Exchange Commission (SEC) registered company.
CODEV Solutions, Inc. provides the following services
• Customer relations service
• E-commerce
• Prepress/Layout design
• Website design
• Convert English websites to Japanese and vice-versa
CODEV has partnered with agencies to expand and strengthen its business so that it can provide its clients the best e-commerce platform. In January 2012, CODEV partnered with Infinity Venture Partners (IVP), a company from Japan that are experts in handling system development and specialists in e-commerce.
CODEV is committed to helping its clients with innovative, interesting, and unique solutions that give them excellent customer satisfaction ratings. The CODEV team is dedicated to continually improving the methods and techniques used to provide quality services while keeping the costs low. By adhering to the best global practices, CODEV maintains an exceptional standard for customer service.
CODEV provides their outsourced services to both the local and international market. The vision of CODEV is as follows:
• Providing innovative and products and services that exceed the expectations of its clients
• Providing quality software solutions that have strategic value to the clients
• Providing an environment for professional growth and advancement for its employees.
"