Definition
What is Transformational Growth?
Transformational growth is the big change or reorientation of an organization that requires higher resources and reformation of its portfolio and business activities. Transformational growth should be led and managed without sacrificing the organization's financial and operating results.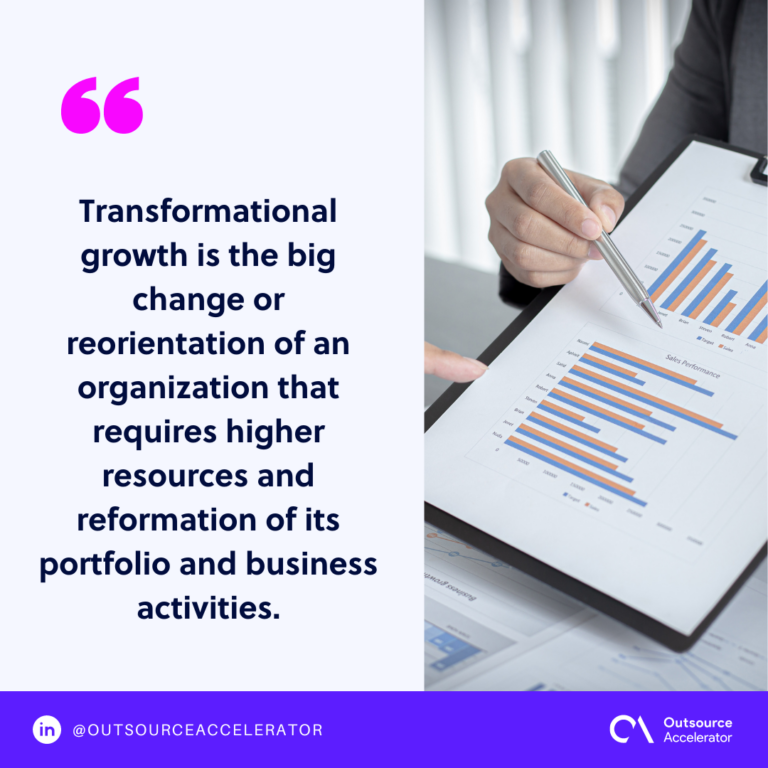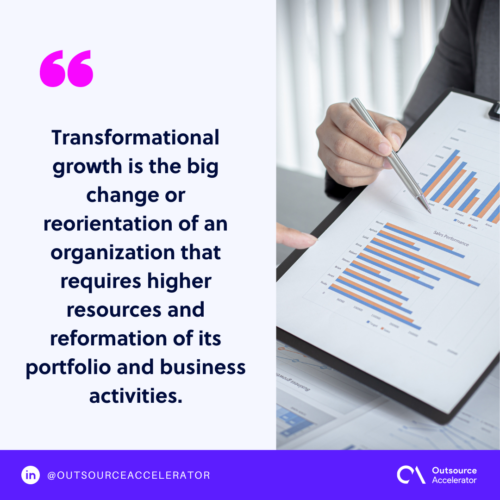 Growth and expansion
Outsourcing can help companies seeking to expand their workforce in order to keep up with the company's growth as well as the customers' demands. Offshore outsourcing to business process outsourcing (BPO) companies in the Philippines will help organizations save up to 70% on employment costs, and get access to a wide pool of professional talents in the country.
Outsource Accelerator has over 3,000 articles, 200+ podcast episodes, and a comprehensive directory with 700+ BPOs… all designed to make it easier for clients to learn more about managing an outsourcing team and ensuring that NPS is consistently high.