Definition
What is a statement of work (SOW)?
A statement of work (SOW), also known as scope of work, is a contractual agreement between a client and service provider or third party. It defines the entire project scope according to specific instructions or directions agreed upon by the entities involved.
Before you plan and execute, the SOW is one of the first documents you'll prepare to lay out the entire project. It keeps the whole project documented.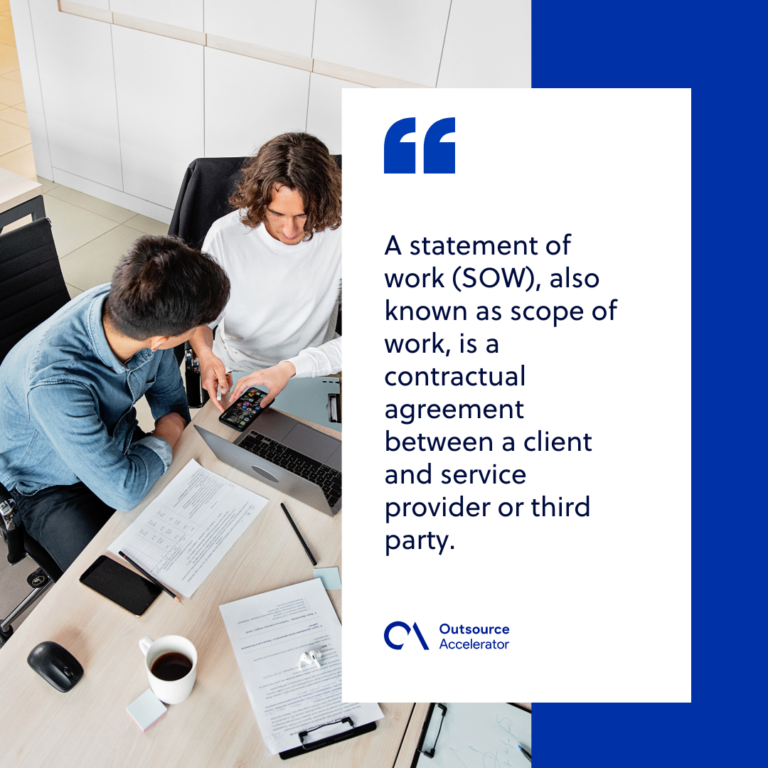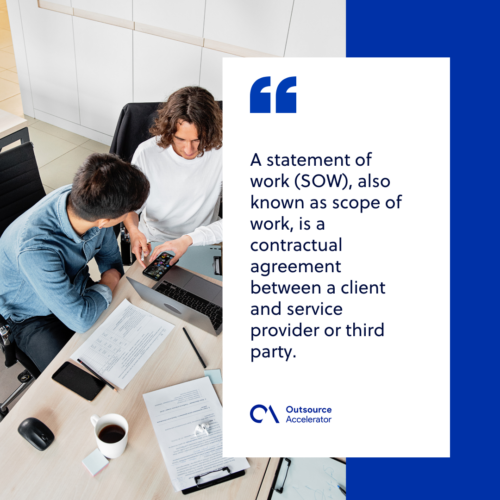 Why should companies use a statement of work?
Developing an effective statement of work should always be done in the best interests of the professional service firm and the client. Businesses typically use SOWs when working on a project outside of the organization.
A statement of work helps avoid potential project risks while also providing the client with peace of mind, knowing the details of the project. It prevents inconvenience for the client and the service provider.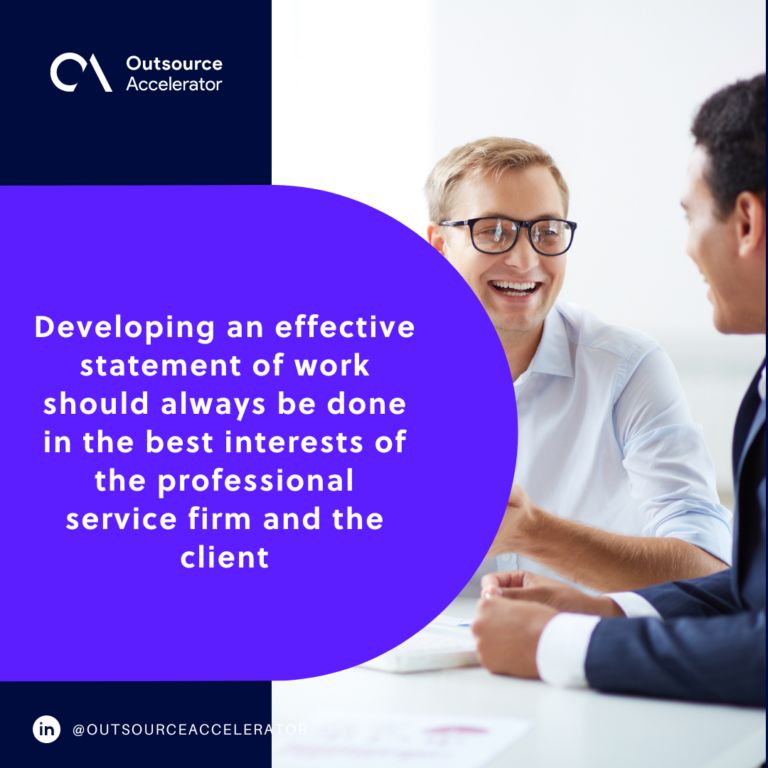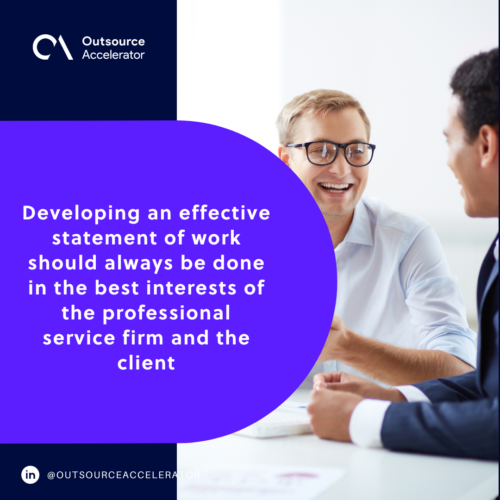 Who writes a statement of work?
Depending on the kind of project, the writing of SOW is commonly handed to the project management office, project stakeholders, or user groups if the project is planned internally. 
Project managers, project sponsors, clients, or independent contractors can write SOW if the project is conducted externally. 
Three types of statements of work
Here are the three types of statements of work that various companies use.
Design or detail statement of work
An SOW defines all requirements and specifications that the contractors must follow to complete a project. It states exactly what and how to do the work by the process. The detailed statement of work also assumes most of the risks for the project.
Level of effort
A level of effort can be used in most projects. It's commonly used in short-term contracts that define hourly service and materials required to perform the tasks over a given time.
Performance-based statement of work
Performance-based SOW is the most preferred type of statement of work by project managers.  It clearly lays out the project's purpose and defines and elaborates what will be accomplished. 
This type of statement of work only focuses on the project outcomes, not on the details that need to be carried out.