Definition
What is skills-based routing?
Skill-based routing (also known as a skill-based distribution) is a call routing technique in which clients are transferred to agents who have the most appropriate expertise to address their issues. With this skills-based routing, the client would not have to deal with officers that lack the requisite expertise to support them, reducing the possibility of them being irate.
Call center agents in the past were assigned to just one queue and accept one form of call. A skills-based routing system will then aim to route the call to a suitably qualified agent. This agent with matching skills can deliver a superior service rather than the other agents.
As a result, the distinct long queues that were typically ACD-driven (Automatic Call Distribution) call centers have vanished. Instead, it seems that each caller has their waiting room, which they can share with either one or two other people. Calls are served when agents with suitable expertise become available.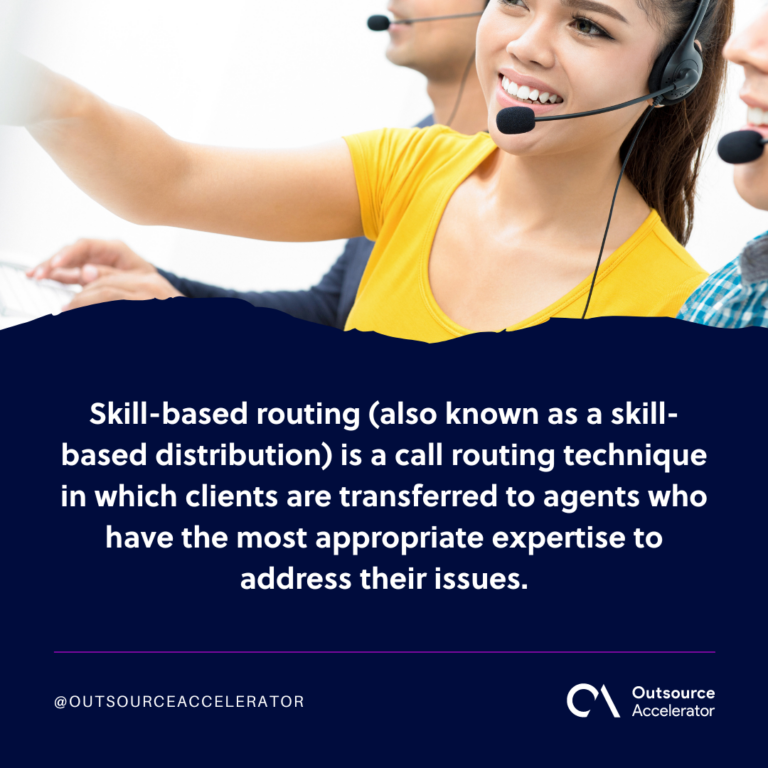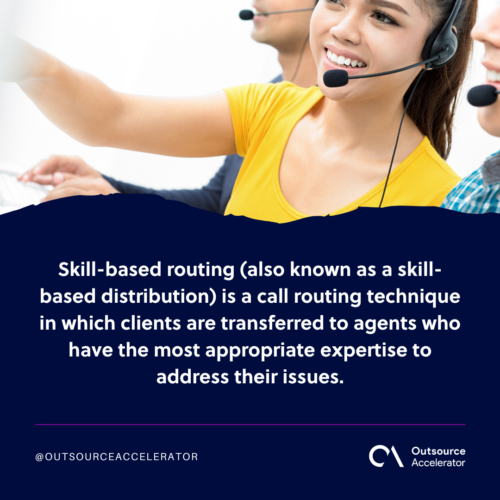 Why is skills-based routing vital in the call center?
Skill-based routing helps the call center agents to manage call forms that complement their skill set. It routes calls to the next available agent while considering the agent's skill. 
Here are the other benefits of having a skills-based routing system to your call center:
With skill-based routing, calls are routed to contact center operators with relevant skill sets, improving their chances of addressing issues immediately.

Customer satisfaction increases with skill-based routing. It guarantees that a client is served by qualified agents who have the resources and experience required to effectively address issues.