Definition
What is Six Sigma?
Six Sigma is a disciplined and data-driven approach and technique that is used by organizations to enhance the capability and quality of their business processes. It uses statistical methodology to reduce the likelihood of error and eliminate defects.
Six Sigma may also be referred to by organizations in its generic or customized names, like "Operational Excellence," "Zero Defects," or "Customer Perfection."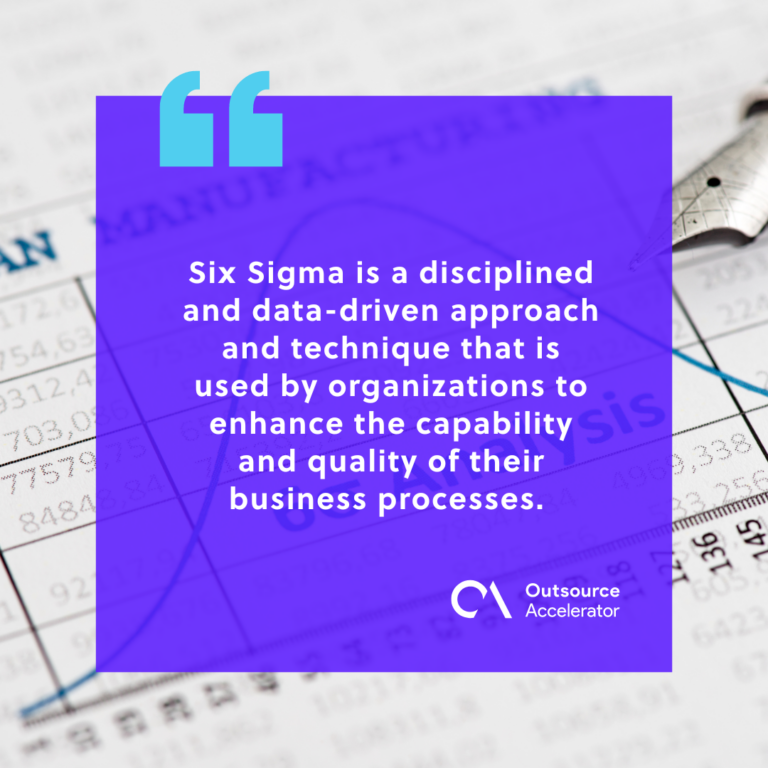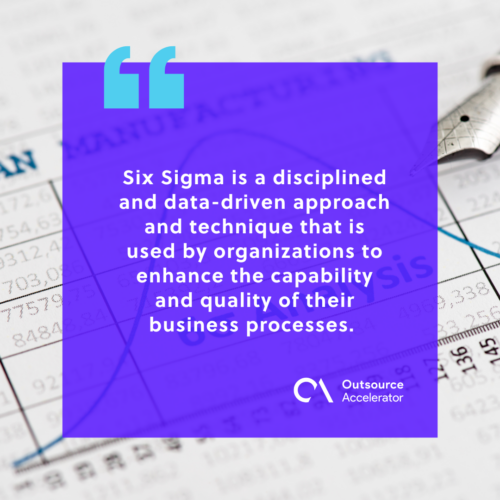 Six Sigma's origins
Six Sigma is based on the Greek symbol "sigma" or "σ," a statistical term for measuring process deviation from the process mean or target. They say that if a process has Six Sigmas, or three above and three below the mean, the defect rate is classified as "extremely low."
This continuous improvement methodology was developed by Motorola and Bill Smith in the early 1980's.The term"Six Sigma" is a registered trademark and service mark of Motorola, Inc.