Remote patient monitoring
Definition
What is remote patient monitoring?
Remote patient monitoring (RPM), also called remote physiologic monitoring, involves the use of digital technologies to monitor and record personal medical and health data from patients transmitted to healthcare providers. 
Through the use of telehealth computer systems or particular software applications, the collected patient data is sent to healthcare professionals. Remote patient monitoring (RPM)  tools can be navigated on smartphones, tablets,s or computer devices. 
According to a report, the global remote patient monitoring market reached a value of US$ 1.1 billion in 2021 alone. It is expected to reach US$ 2.7 billion by 2027, demonstrating a compound annual growth rate (CAGR) of 16.1% between the years 2022 to 2027.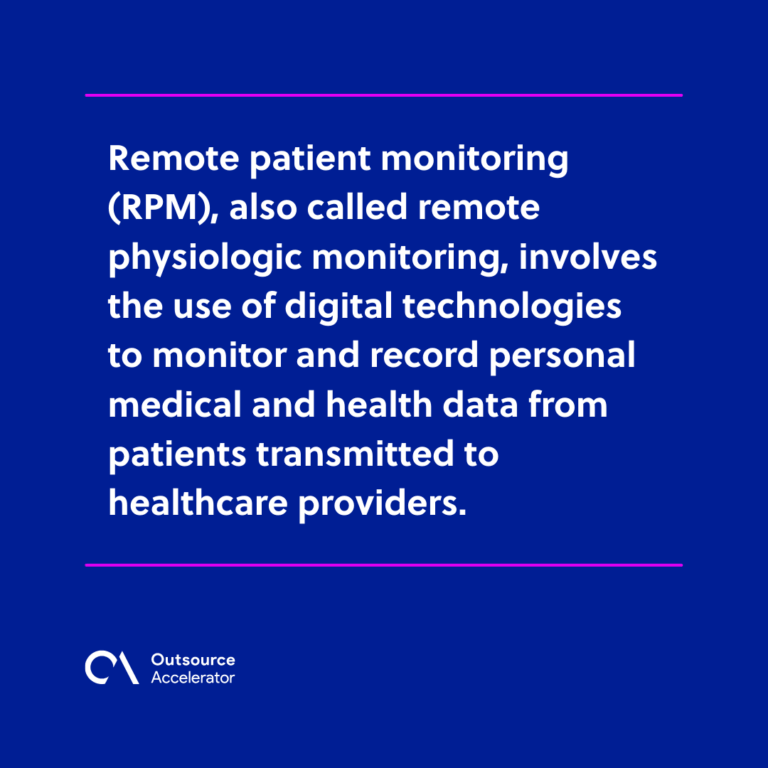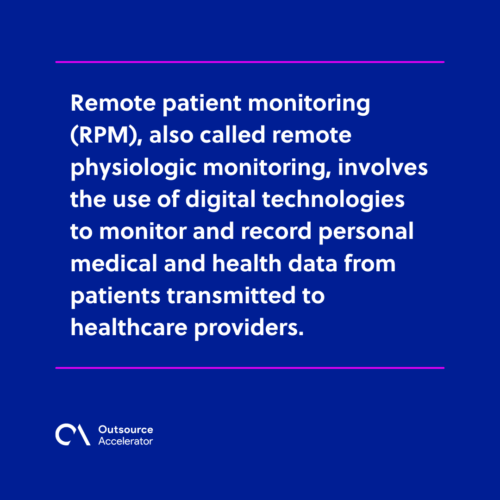 How does remote patient monitoring work?
RPM is helpful for monitoring a patient with chronic and acute conditions and enables healthcare professionals to observe patients in real time and between clinic sessions. 
Patients suffering from heart conditions, diabetes, asthma, hypertension, and COVID-19 need continuous tracking, and RPM technologies offer these services. 
Healthcare professionals, then, may conduct an assessment of health data, allowing them to provide recommendations or instructions when necessary. 
RPM gathers patient-generated data such as vital signs, heart rate, height, weight, blood pressure, blood oxygen level, and electrocardiograms. It is designed to help high-risk patients that require patient care depending on their needs. 
What is the difference between telehealth and remote patient monitoring (RPM)?
Remote patient monitoring (RPM) falls within the realm of telehealth. Basically, RPM is more focused on utilizing technology devices. 
Telehealth, on the other hand, refers to the "entire industry, methodology, and technologies," which allow a certain type of healthcare to function. 
Telehealth provides healthcare-related services such as telemedicine, clinical care, remote training, health education, public health administration, non-clinical training, prescription delivery, professional development for providers, and more.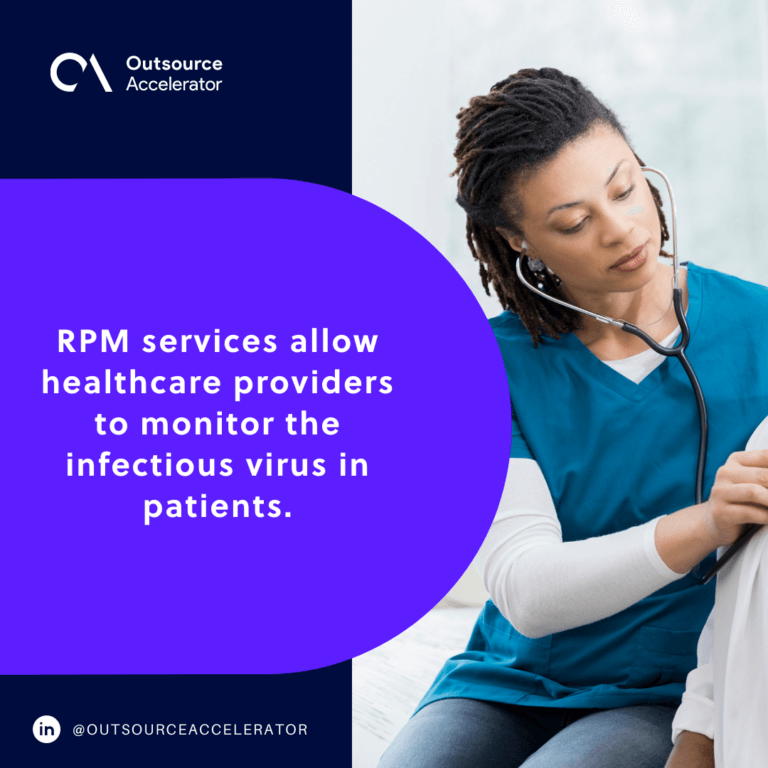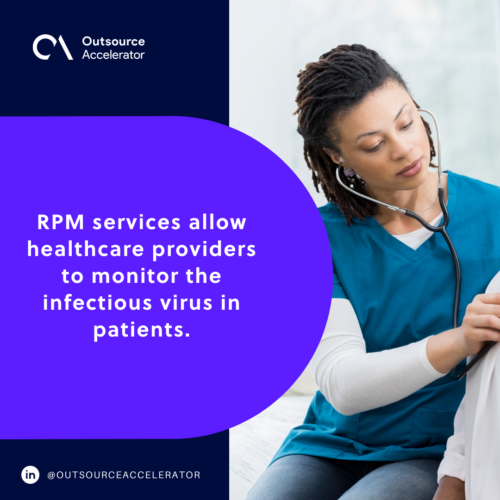 The state of the RPM sector
The coronavirus (COVID-19) pandemic has been the leading factor in the rise of the RPM market since the year 2020.
RPM services allow healthcare providers to monitor the infectious virus in patients. It also aids in decongesting hospital spaces and allows medical professionals to focus on more critical patients. 
A study by Kaiser Permanente revealed that between April 2020 and February 2021, an estimated 13,055 patients enrolled in its COVID-19 Home Monitoring program. 
Data shows that 95.5% recovered and completed the program, and only 10.6% were admitted to the hospital, while 0.2% percent were in death cases. 
Growing demand for remote patient monitoring
There is an increasing demand for RPM technology. The healthcare industry continuously adapts to global trends by offering a variety of benefits, such as cutting down expenses and limiting costs. 
A survey by KLAS Research revealed that 38% of healthcare organizations, including RPM programs focused on chronic care management, see a lessened admissions rate and a 17% for cost reductions. 
Popular RPM providers include Honeywell Life Sciences, Dexcom, Medtronic, ResMed, Philips Healthcare, and Senseonics.