Quarterly Business Review
Definition
What is a Quarterly Business Review?
A Quarterly Business Review (QBR) is basically a client meeting on a quarterly basis where you discuss their business, and find ways on how to support them. It is also known as a Business Review or Executive Business Review.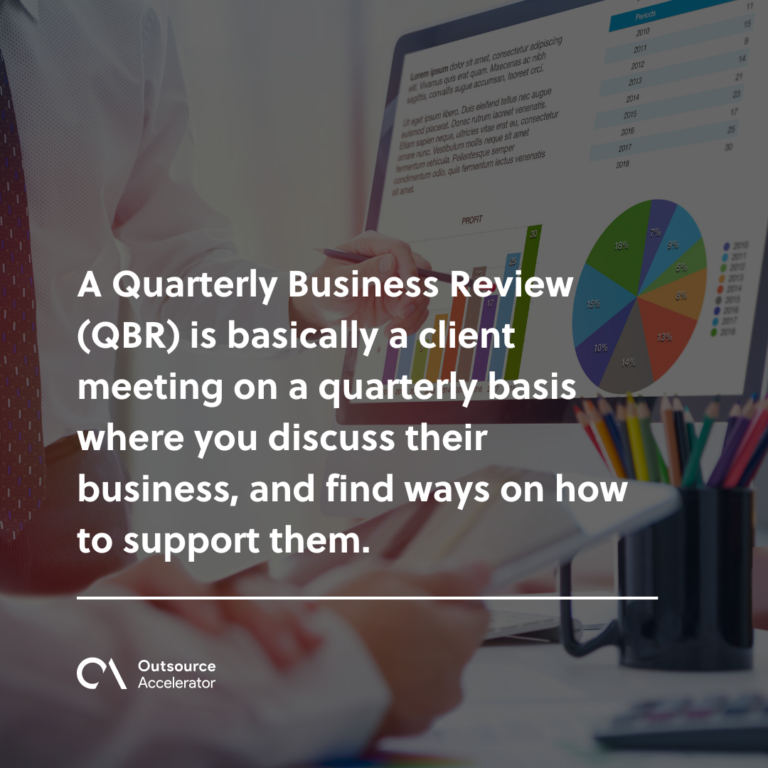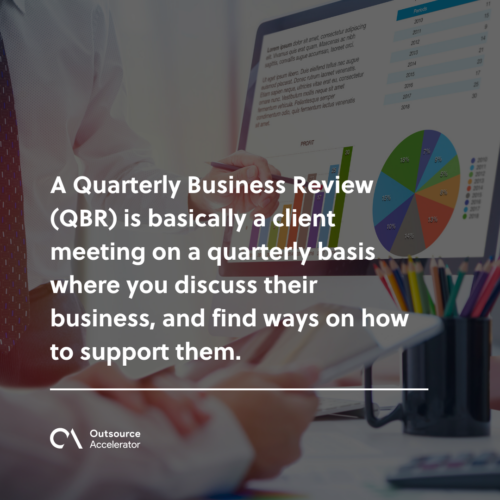 A QBR is a great chance for you to talk about your client's business in the big picture for you to gain a deeper understanding of their business, goals, and long-term plans. It gives you an opportunity to step up and be a "business advisor," instead of being a vendor.