Definition
What are QA evaluation sheets?
A QA evaluation sheet refers to the form that quality assurance (QA) analysts use to review an agent's calls and overall performance.
On the other hand, evaluation sheets help businesses ensure that their products and, most importantly, their services are meeting the required standards. These also help to identify areas where improvements can be made.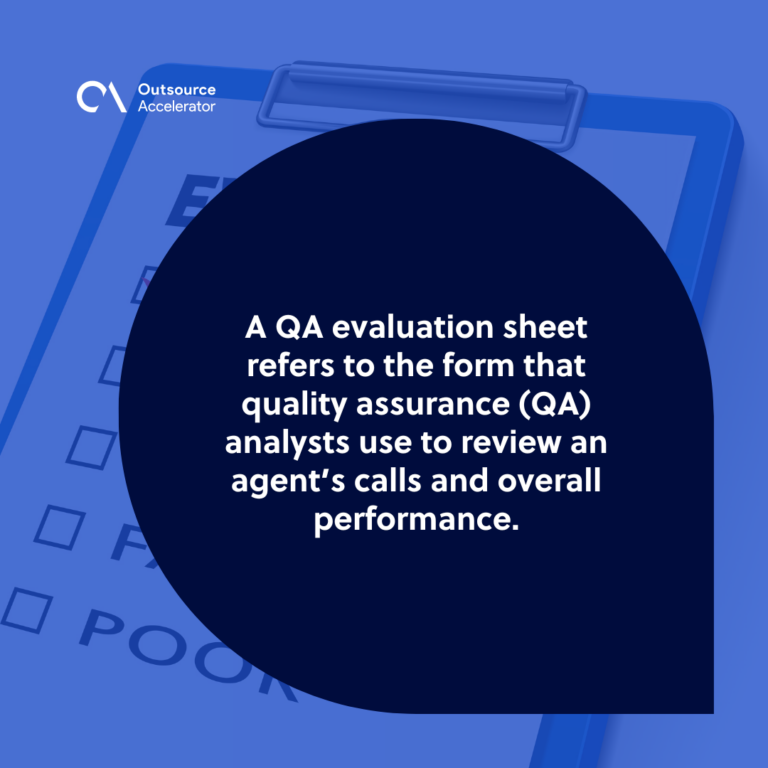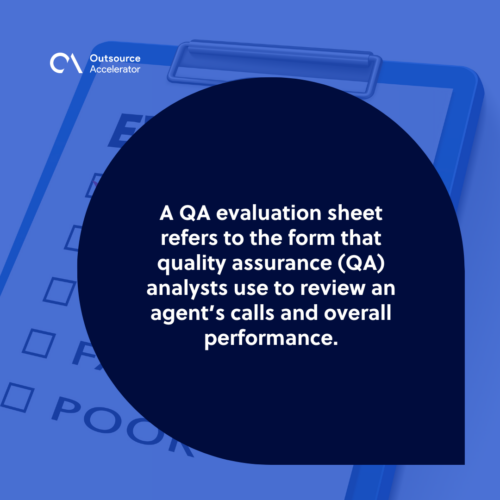 Pros of using QA evaluation sheets
Quality assurance reports are an important tool for businesses to evaluate the quality of their products and services. 
By using QA evaluation sheets, businesses can identify any issues with their services and correct them before they become a problem. Additionally, QA report sheets can help track the progress of services and ensure that they meet industry standards. 
Here are the advantages that QA evaluation sheets offer.
1. They address the agent's strengths and weaknesses
When it's time to evaluate an agent, having the right tools makes the process much simpler. 
An evaluation sheet can help a business assess an agent's strengths and weaknesses, so they can make an informed decision on whether to retain the agent or find a more qualified one. 
By considering both the positive and negative aspects of the current situation, managers can also identify any areas that need improvement. 
2. They can be used to measure an agent's growth
Call center evaluation sheets are a great way to measure the progress of an agent. They can also serve as a reference for the future.
These sheets can provide information on how to improve an agent's skills and help keep them on track. Keeping them up-to-date is important for any call center.
3. They give a snapshot of the agent's overall productivity
QA evaluation sheets provide a snapshot of the call center agent's productivity as this information can also impact the whole contact center. Agents' high productivity ensures that you are able to cater to as many customers as possible. 
By tracking things like average handle time and customer satisfaction ratings, you can get a good sense of how well your team is performing. 
Quality assurance evaluation sheets can help your business by improving the quality of your service, reducing customer complaints, and increasing customer satisfaction. 
Additionally, using a QA sheet can improve workplace productivity and morale. By implementing a quality assurance evaluation sheet in your business, you will be able to reap these benefits and more.