Definition
What is IVR Opt-Out?
The IVR Opt-Out is a system assigned to the caller who dials the phone number listed in the Caller ID. The IVR immediately addresses the call and gives the caller the option to be put on the DNC list (Do Not Call Registry ).
IVR Opt-Out system may provide superior call routing, self-service support options, and enhanced call resolution time. Since it helps to automatically route a caller to the appropriate agent, it reduces transfers, reconnects dropped calls, and provides assistance with specialty issues.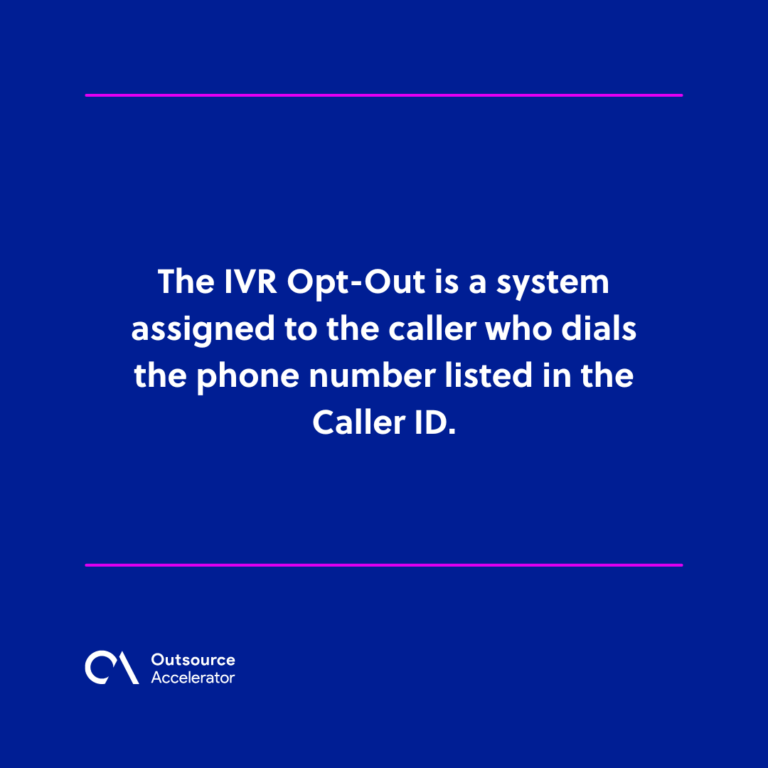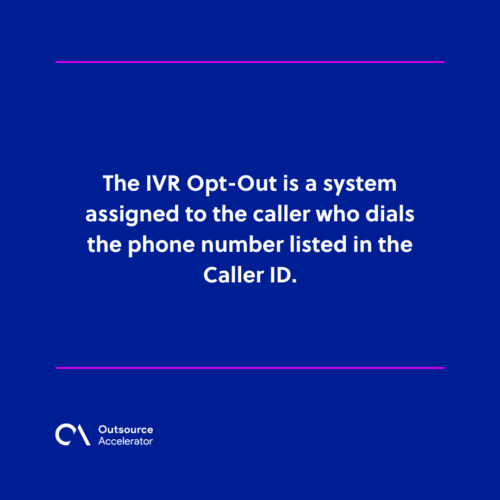 Benefits of utilizing IVR Opt-Out in the call center?
A call center is vital to any marketing strategy since the experience consumers have when calling your company determines their future relationship with a company. It'll be more effective in maintaining your existing customers if you regularly add value and reduce complexity in these interactions.
Implementing an IVR Opt-Out device is one way to improve the call center experience. This software incorporates self-service into the call center's operations, allowing consumers to find solutions to their issues more quickly.
IVR Opt-Out provides timely relevant information via recorded messages, such as updating delivery information, announcing opening hours, or sending product announcements. It also assists customers in resolving their problems, such as answering FAQs, making payments, and checking account status.